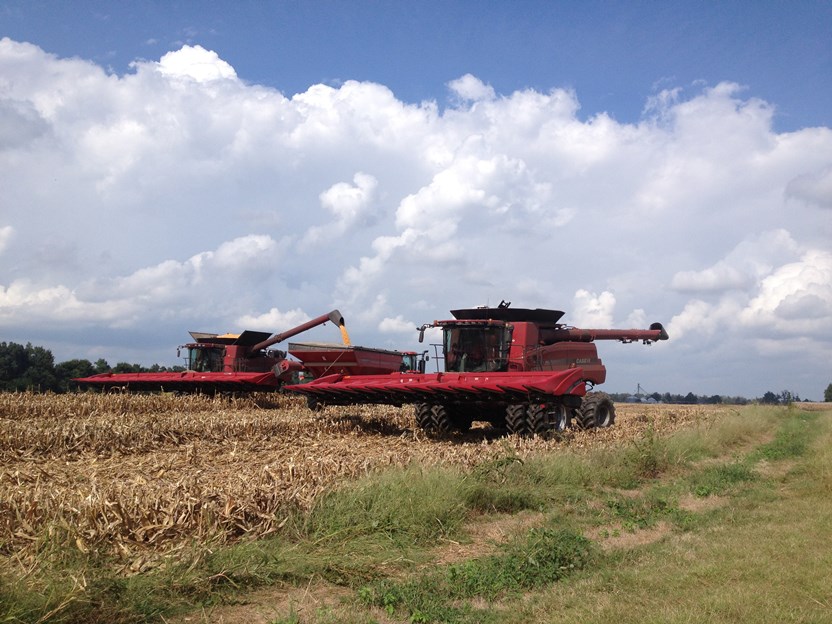 The South American harvest season is coming to an end, and they soybean crop is predicted to be better than originally expected. Last week, Informa Economics boosted their estimate from 106.5 MMT to 108 MMT. USDA predicts 104 MMT of soybeans coming out of Brazil.
Chip Flory, editorial director of Pro Farmer, thinks the sweet spot is close to 105 MMT, due to weather conditions.
"There's been some soggy conditions in areas, and there's still a lot of the crop that needs to be harvested," said Flory.
In 2016, several farmers got burned, selling soybeans for $8 because they thought prices wouldn't go higher. Some of those same thoughts are shared this year due to rumors of soybean acres increasing to record-high numbers. Ted Seifried of Zaner Ag Hedge says if you're decisions based on price, you have to follow through.
"You have to protect the price that's causing you to make that decision," said Seifried. "However, there are a lot of potential powder keg issues this year. We need to protect downside prices because the climate that we're in makes us need to do that."
Warm weather conditions are making farmers want to plant more corn. Bob Utterback of Utterback Marketing says it's a risk.
"If the weather's good and the corn planter is going, corn is going to be bearish," he said. "Beans are going to bounce a little, but we didn't plant as much wheat and overall, I think we're pretty safe in saying there's going to be a 4 million acre increase [in soybeans]."
Hear why Utterback called planting corn a gamble and why wheat could be a favorite among the funds on U.S. Farm Report at Commodity Classic above.