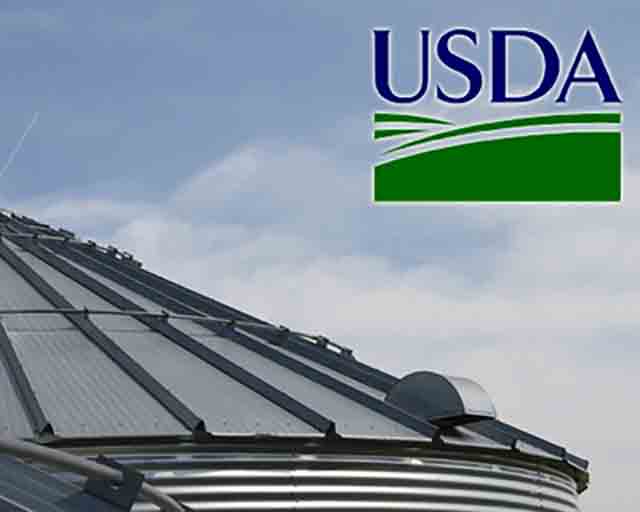 Markets were mixed Wednesday after USDA's report broke the soybean yield barrier once again, raising it by almost a bushel to a record high of 51.4 bu. per acre. Meanwhile, corn yield estimates slipped a second time since USDA's August 2016 high of 175.1 bu. per acre, falling to 173.4 bu. per acre.
Analysts largely described Wednesday's World Agricultural Supply and Demand Estimates (WASDE) report as "neutral," noting it did not stray far from trade estimates.
"There is a lot less activity from this report than I expected. I thought we'd see some fireworks and surprises from the USDA, but that's really not the case," said Brian Hoops, president of Midwest Market Solutions, during an MGEX conference call.
Soybeans
November soybean futures rose 4.5 cents to $9.58 ¾, while December corn slid 3 cents at $3.42 ½ in midmorning trading immediately after the report was issued.
"USDA didn't feed the 'bean supply bear' by taking U.S. ending stocks above 425 million bushels, so the market is reacting with short-covering on the heels of this report," says Mike Zuzolo, president of Global Commodity Analytics, in Atchison, Kan.
Corn
Markets also were supported by the corn yield reduction paired with a simultaneous increase in exports, he says.
The report's numbers on exports also got a muted reaction from analysts.
"We call this report a quiet one on trade impact," says Rich Nelson, chief strategist at Allendale in McHenry, Ill. "The trade got production right for the most part."
Nelson says analysts foresaw the report adding new crop corn acreage and lowering yields of corn.
"It's surprising to see an increase in demand [for corn] offset this," he says.
Incidentally, Nelson says soybean's record-breaking yield news was not seen as bearish because some had predicted an even bigger yield bump of 2 or 3 bu. bushels higher.
Wednesday's report "had a little for everyone," according to another analyst, DuWayne Bosse, of Bolt Marketing, in Britton, S.D.
"The bearish crowd is going to say that ending stocks just went up, but I was expecting worse than that," he says. "[The report was] OK for soybeans. I think the market was expecting a higher yield, looking for a rally."
Instead, Bosse noted that 10 minutes after the report, markets settled, showing that traders didn't view the report as overly bullish.
So what's the takeaway advice for farmers?
One option is to sell their soybeans on rallies to $9.75, according to Bosse. Be aware that November could see a customary seasonal price decrease down to $9.20 or $9.15, he adds.
Here are the key numbers from Wednesday's report:
Corn yield of 173.4 bushels per acre, which is slightly lower than the average trade guess, according to Reuters, of 173.5 bushels per acre.
Corn production of 15.057 billion bushels, which is more than the average trade guesses of 15,060 billion bushels.
New corn ending stocks of 2.320 billion bushels, which is less than the average trade guess of 2.359 billion bushels.
Soybean yield of 51.4 bushels per acre, which is just slightly less than the average trade guess of 51.5 bushels per acre.
Soybean production of 4.269 billion bushels, which is less than the average trade guess of 4.286 billion bushels. 
New soybean ending stocks of 395 million bushels, which is less than the average trade guess of 413 million bushels. 
Wheat
Wheat yield unchanged of 52.6 bushels per acre, and wheat production of 2.310 billion bushels.
New wheat ending stocks of 1.138 billion bushels, which is less than the trade guess of 1.153 billion bushels. 
The report raised corn use by 25 million to 14.525 billion bushels. Feed and residual was unchanged at 5.650 billion bushels. Corn exports rose to 2.025 billion bushels.  Corn exports were raised 50 million bushels to 2.225 billion bushels.