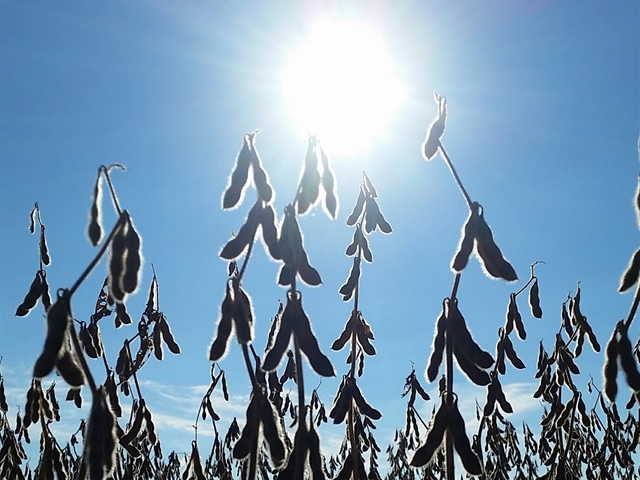 The USDA will releasing it's crop production and WASDE reports  Wednesday, and farmers and analysts alike are trying to forecast the results. "Freaky crops" have been reported with corn yields coming in at 240 bushels per acre and soybeans up to 85 bpa in some areas.
For the sake of price, farmers are hoping these yields will be lower in the next report. But if these yields are higher on the report, what will we do with the massive supply?
On U.S. Farm Report, Dustin Johnson of Ag Yield spoke with Tyne Morgan about concerns of domestic demand for soybeans. What Johnson has found is there's talk China will buy whatever soybeans the U.S. grows because Chinese demand is large.
However, there are factors that could result in less soybeans being imported to China.
"China is lowering its price support program, that could ultimately result in less beans imported as their corn and meal feed ratio starts to realign with the rest of the southeastern Asian countries," said Johnson. "I would say we trust in the USDA."
As for corn exports, U.S. exports for corn are up 70 percent over the 5-year average pace. This leaves some wondering if it's sustainable, or if this is only short-term. Brian Splitt of Allendale, Inc. thinks this will last until the end of the year, citing Brazil approving three varieties of GMO corn.
Watch the full segment above.