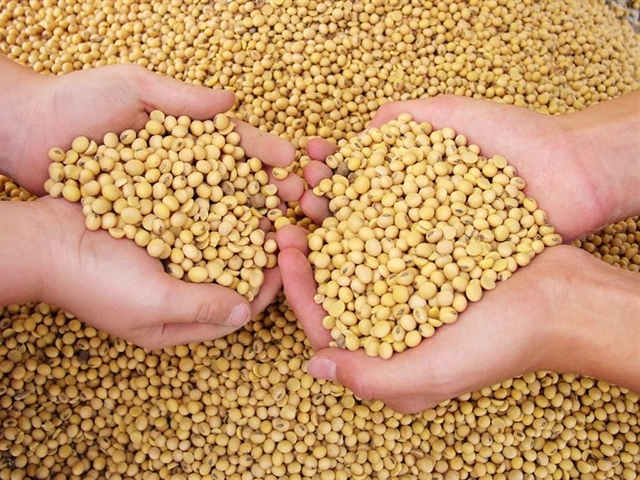 The USDA's World Agricultural Supply and Demand Estimates (WASDE) released Tuesday held virtually no surprises, just a few interesting tidbits, according to market watchers.
At an MGEX post-report news conference, Brian Basting, a research analyst with Advance Trading in Bloomington, Illl., gave his take on the reports. 
He highlighted the ethanol numbers. "Ethanol margins are strong. They are dropping, but they remain profitable," said Basting.
USDA boosted ethanol use of corn by 75 million bushels, which was partially offset by a 25-million-bushel reduction in feed use. That lowered the 2014-15 estimated corn carryout by 50 million bushels to 1.827 billion bushels, which was 52 million bushels under the average trade estimate.
"The U.S. corn carryout is 50 percent lager than last year," said Basting. "It's a comfortable carryout. The corn market is now looking for exports to increase." As soon as soybean exports wind down in March, shipping capacity will shift from soybeans to corn, he adds.
The department also cut its U.S. soybean carryout to 385 million bushels, down 25 million bushels from January's 410 million bushels.
"The soybean carryout is still a more than four-fold increase from last year's 92 million tons," noted Basting.
South American Soybeans
USDA also released estimates for corn and soybean production in South America, where soybean production is forecast to be record-large. USDA decreased its forecast for Brazilian soybean production by 1 million metric tons to 94.5 million metric tons, but raised soybean production in Argentina by 1 million tons to 56 million metric tons, compared to last month's estimate.
Brazil's estimated corn production of 75 million metric tons was unchanged from January's estimate, but USDA raised Argentina's corn production by 1 million metric tons to 23 million metric tons.
"The Argentina crop has some upside for corn and soybeans," said Basting. "The weather is notably better than in the past and better than in Brazil, where it is dry."
He noted that the question in Brazil right now is how large the country's second-crop corn—which is being planted now through early March—will be. Late rains over the past few years have helped that crop, but it's unclear whether those rains will materialize this year.
As for world stocks, USDA raised the corn carryout to 189.64 million metric tons from last month's 189.15 million metric tons, and reduced soybean stocks by 1.52 million metric tons to 89.26 million.
U.S. corn futures responded by trading slightly lower, while nearby soybeans moved slightly higher.