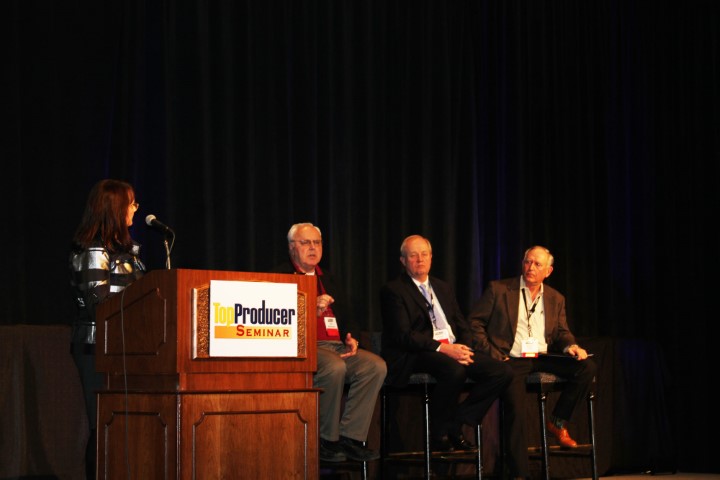 Speakers at the Top Producer Seminar in Chicago this week were far from certain that a new farm bill will be passed this year.
Michael Dykes, director of global affairs for Monsanto, believes getting a farm bill passed this year will be difficult. For one thing, Congress is facing a very short session of less than 100 days. And with "open" rules in the House of Representatives that do not limit the number of amendments that can be offered by any member, the debate could go on for some time. "It's not at all clear that what you have coming out of House ag committee will be the bill you get coming out the other end of the House debate," he says.
"I'm not optimistic we will have a farm bill this year, but I hope I'm wrong," adds Wayne Myes, director of ag programs for Kennedy and Coe. "A farm bill will allow you to do your business planning. In any event, you still need to work your strategic plan for your farm, and if there is a farm bill, work to maximize benefits."
Jim Wiesemeyer, vice president of farm and trade policy for Informa Economics, says a new farm bill is a possibility because Congress will want to show it can pass legislation prior to the November elections. And because of the dismal federal budget outlook in 2013, getting the farm bill done now could mean fewer cuts now rather than later.
"I believe a farm bill could get done. If it does, look for the Senate to have its mark-up completed by Memorial Day, and the House complete its debate by the July 4th recess," he says.