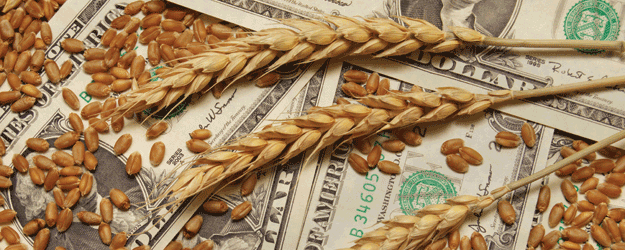 World wheat production is expected to reach 705.2 million tons this year, according to UDSA's July 11 World Agricultural Supply and Demand Estimates. This is down 9.0 million tons from last year but still the second largest production on record.
All U.S. wheat exports for 2014/15 were lowered 25 million bushels, reflecting expectations of large world supplies and strong competition in export markets. The projected season-average farm price range was lowered to $6.00 to $7.20 per bushel.
"The news wasn't good for wheat," says Kim Anderson, Oklahoma State University grain marketing specialist. "You saw prices fall immediately after the report."
With high wheat production expected around the world, Anderson says, export demand might be lower than the U.S. was expecting and would prefer. "There's no saving grace right now," he says.
The northern hemisphere wheat crops are nearing the halfway mark for harvest and should be by August to early September. Then, Anderson says, the focus will shift to the Argentine and Australia crops. "Those will be the two important areas," he says.
The U.S. spring wheat is progressing on time and production is expected to be high, which will likely mean lower prices, he says. According to USDA's July 14 Crop Progress and Condition Ratings, 13% of the crop is in excellent condition and 57% in good condition. Only 6% of the crop is rated very poor or poor.
Anderson says farmers should keep an eye on the Kansas City Board of Trade and Chicago Board of Trade wheat contracts. "This last week they closed below some critical levels," he says. "If they stay below those low levels of last week, then I think we have another 30 to 40 cents to drop. Given the production in the world, I'm concerned about much lower prices."
 
Read more Top Producer Power Hour news.
 
---