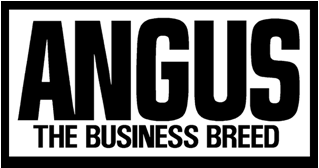 A week remains to nominate delegates to represent each state or district at the 2015 American Angus Association Convention of Delegates set for Nov. 5 in Overland Park, Kan.
Signed nominations must be received in the Association office no later than 4:30 p.m. CDT on June 30 to be included on the final ballot.
Each active life and active regular Association membership should have received a nomination form in the mail and may nominate one member from his or her state or district. All eligible nominations will be included on a ballot that will be mailed to active life and regular members in July for the final selection of delegates.
If your membership has expired or will expire in June, renew now. Only current members can be placed on the ballot, and only active members will receive a ballot. Details of the entire election process can be found in the Association's Breeder's Reference Guide, which is available online at www.angus.org.
It's important to nominate a person who is willing to attend the Annual Meeting and who is informed about the Angus business. Elected delegates will conduct Association business at the 132nd Annual Convention of Delegates Nov. 5 during the Angus Means Business National Convention & Trade Show in Overland Park, Kan. If a delegate cannot attend, an alternate delegate can then vote.
Members can mail their nomination forms to Association headquarters at 3201 Frederick Avenue, St. Joseph, MO 64506.
Learn more about the upcoming National Angus Convention online at www.angusconvention.com, including details on world-class education, entertainment and an expansive trade show. One lucky participant on Nov. 3 will win a Cat 262D Skid Steer Loader.

Source: American Angus Association