Join the Farm Journal Foundation's Farmers Feeding the World platform in a new initiative for U.S. farmers and ranchers to help educate policymakers on the global hunger challenge—and the need to support modern agriculture in developing countries.

As a member of the Farm Team, you will help shape our strategy of engaging policymakers in D.C. and your home district while receiving training to be an effective advocate. Team members are competitively chosen to serve for two years. Annual commitment will be one to two weeks, with travel expen­ses covered. If you would like to nominate yourself for the Farm Team, raise your hand.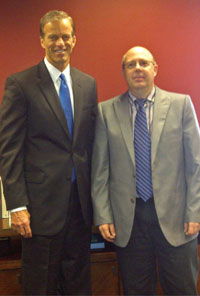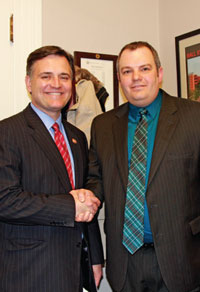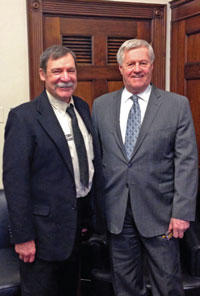 Charter members of the Farm Team gathered in Washington, D.C., in March. Left: Sen. John Thune (R-S.D.) and Lee Lubbers. Middle: Rep. Luke Messer (R-Ind.) and Joe Caffee. Right: Ken Huebsch and Rep. Collin Peterson (D-Minn.).
---