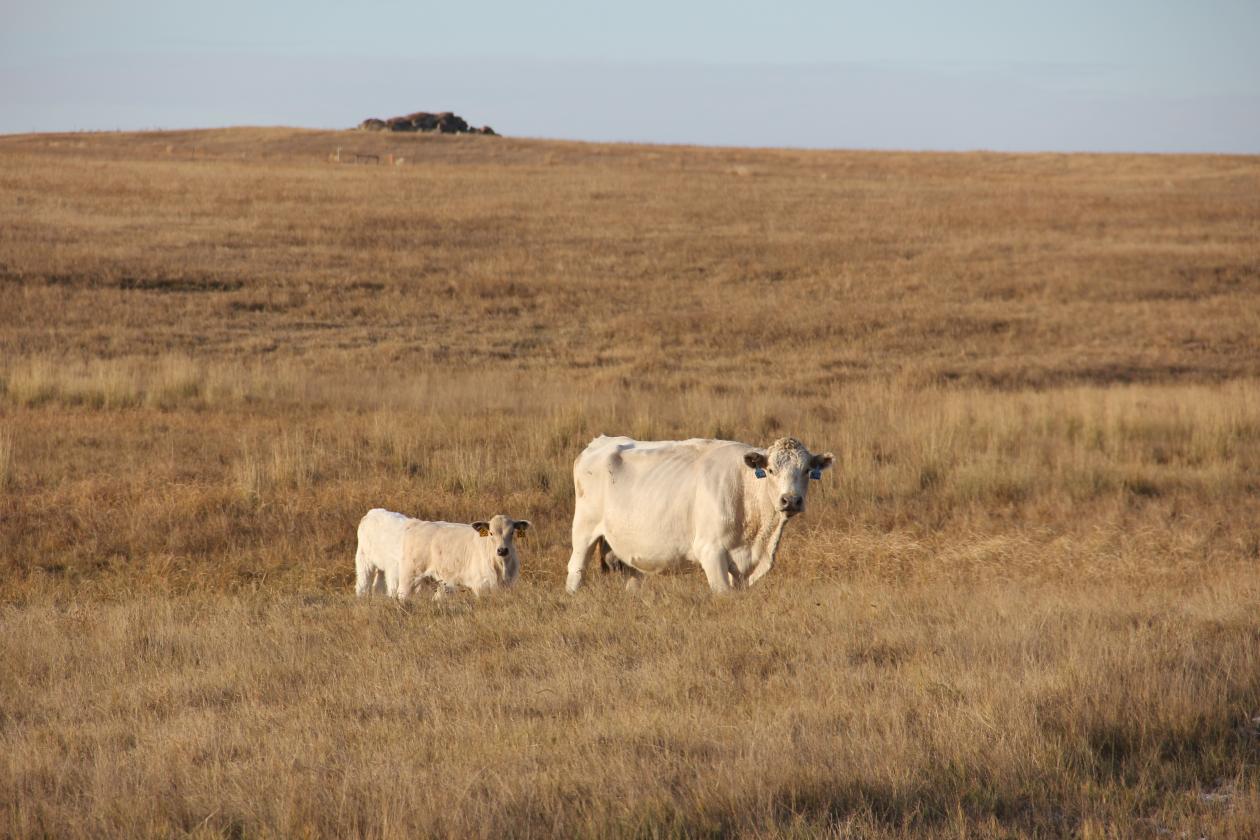 North Dakota's largest livestock group and its biggest corn organizations have launched efforts to help ranchers devastated by a summer of drought.
The North Dakota Stockmen's Association and its foundation have established the Hope for the Heartland Drought Relief Fund. Donations will be distributed early next year, with applications being accepted through the end of this year.
"Cattle-ranching families work for generations to build their herds, and we want to do all that we can to help them keep them together and work through a challenging time," said Bowman-area rancher and Stockmen's Foundation President Steve Brooks.
The North Dakota Corn Growers Association and Corn Utilization Council are urging farmers to provide free or low-cost corn grazing or corn stalk bales to ranchers. Association board members have already contributed hundreds of acres and tons of bales.
"When your crop fails as a corn farmer, you just have to move on and hope next year's crop turns out better. For our fellow ranchers who have no feed and have to sell off their herds, this drought is a whole different situation," said Oakes farmer Scott German, chairman of the Corn Utilization Council.
Many North Dakota ranchers are selling off cattle they can't afford to feed, while others are searching for affordable hay, with demand pushing prices to as much as double the normal cost.
The U.S. Drought Monitor map shows 82 percent of North Dakota in some stage of drought. Much of the state's prime ranching country is in extreme or exceptional drought, the two worst categories.
Nearly three-fourths of pastures in the state and nearly three-fourths of the alfalfa hay crop are rated in poor or very poor condition by the U.S. Agriculture Department. North Dakota's Agriculture Department, North Dakota State University and the Michigan-based nonprofit Ag Community Relief this month announced a program to accept hay donations at a site near the Fargo campus and distribute it to needy producers through a lottery drawing next month.
The USDA this summer declared numerous North Dakota counties to be disaster areas, and Gov. Doug Burgum also has declared a drought disaster. Federal aid includes emergency loans, forage disaster payments and emergency haying and grazing of land enrolled in conservation and wetland programs. State efforts include adding more money to the Drought Disaster Livestock Water Supply cost-share program and relaxing commercial driving and weight limit restrictions to help with the transport of livestock, water and hay.