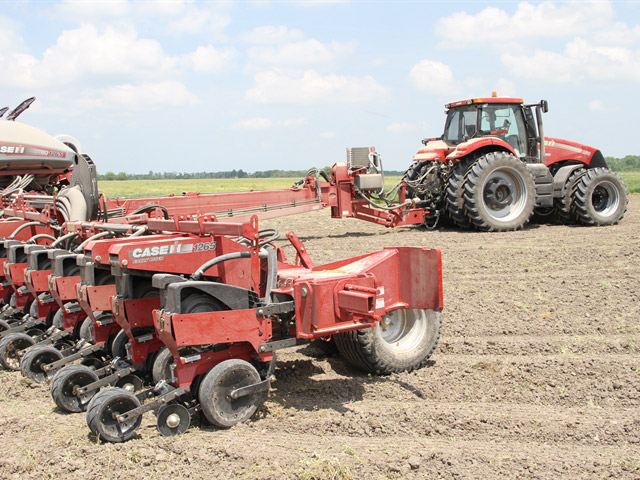 Declining farm markets have left many North Dakota farmers wondering what to plant in the spring.
Some farmers are still trying to figure out how many acres and which crops to plant, KXMC-TV reported. Spence Koenig of Pioneer Seeds said seed sales were busy in December, slowed during the first part of the year and are now beginning to pick back up. The company runs early discount programs.
Koenig said his company has already sold out of alfalfa seed due to high interest from cattle producers. Farmers still plan on planting corn, he said, despite the market for the cash crop being down.
Harry Kaasian, a grain marketing expert with Russell Hedging, said farmers are taking more time to assess their finances and figure out which crops are more profitable.
"The banker is having a little more of an impact this year at what we are looking at because they want a little better plan to it," Kaasian said, adding that farmers need to have in mind a profit goal and where they would break even.
"It might not just be next month that you need the money," Kaasian said. "You're going to look for those prices maybe a year in advance."
Kaasian said the markets should bounce back once the railroad gets back to a more normal transportation schedule. Long delays were seen in 2014.