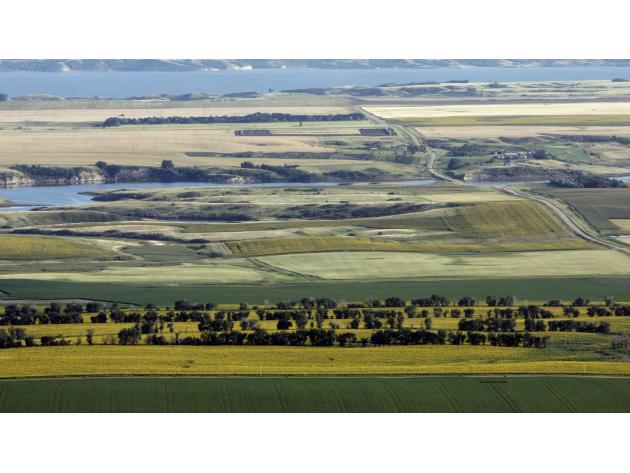 North Dakota's biggest farm group says it's making progress to put a constitutional amendment on the ballot that would overturn the Legislature's decision to loosen the state's Depression-era ban against corporate farming.
North Dakota Farmers Union President Mark Watne said he's confident his group will get 13,452 valid signatures by June 18 to get the measure on the June 2016 ballot.
"I think that will be achievable fairly easily," Watne told the Bismarck Tribune. "I think this referral is like poking a sleeping bear."
Gov. Jack Dalrymple signed the legislation in March that exempts ailing pork and dairy operations from the state's anti-corporate farming law. Supporters say the so-called ham-and-cheese legislation is intended to revitalize dairy and swine farms after years of decline. Opponents believe a ban on corporate farming blocks unfair competition.
"I don't think they realize how our dairy and pork industries are on the verge of extinction," said Jamestown Republican Sen. Terry Wanzek, the legislation's primary sponsor.
North Dakota's anti-corporate farming law dates to 1932, when it was put on the ballot as an initiated measure and approved by voters. The law does allow farming by family-held corporations, which are limited to 15 shareholders who must be related by blood or marriage.
The new legislation would allow non-family farm corporations to own or lease agriculture land, as long as the operations don't take up more than 640 acres of land, or a square mile. Facilities would have to have at least 500 hogs or 50 dairy cows.