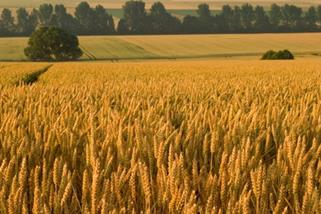 Problems are mounting for North Dakota farmers as the small grains harvest progresses.
Barley farmers are facing the prospect of malting companies not wanting their grain, and wheat growers face the possibility that grain elevators won't accept their crops.
A cool, wet summer has led to sprouting and crop disease concerns, and some farmers are worried they won't even be able to get all of their crops into the bin. Farmers were expecting bumper crops, but Regan farmer Jim McCullough tells The Bismarck Tribune that a lot of it might now go to waste.