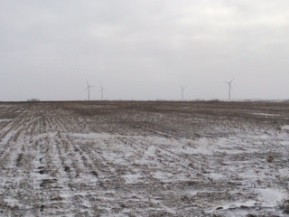 Some North Dakota grain elevators are urging farmers to bin their newly harvested winter wheat until the market figures out what to do with a heavily diseased crop.
High levels of vomitoxin are being found in the wheat. That's a toxin associated with scab disease. It can make grain unsafe for people and animals.
North Dakota Wheat Commission Marketing Director Jim Peterson tells the Minot Daily News that wet weather in late June and early July when the wheat was flowering was favorable for the development of vomitoxin.
CHS Garrison Manager Chris Gratton says his elevator has seen wheat with vomitoxin levels that are 10 times higher than what the U.S. Food and Drug Administration allows. He says "it's almost to the point where it's a worthless commodity right now."