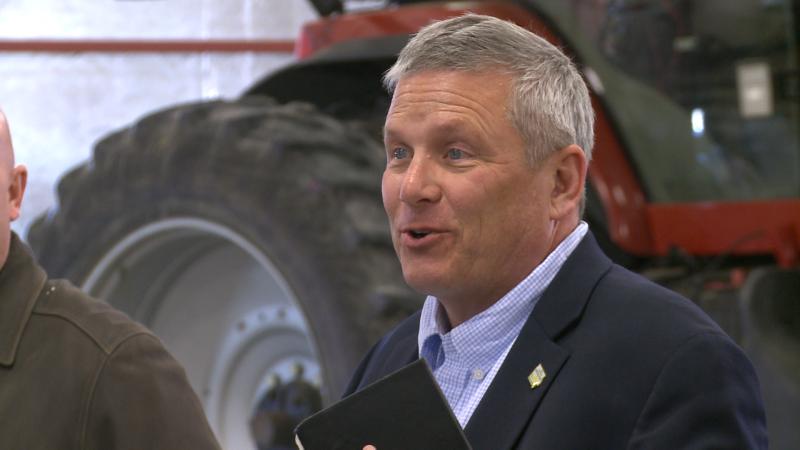 The logjam on USDA appointees appears to be breaking as two more tapped to be under secretaries have a hearing set before the Senate Agriculture Committee.
Committee chairman Senator Pat Roberts (R-KS)  and ranking member Senator Debbie Stabenow (D-MI) announced Thursday evening senators will consider the nominations of Iowa Agriculture Secretary Bill Northey and Nebraska Director of Agriculture Greg Ibach on October 5. Northey has been nominated by President Donald Trump to be Under Secretary for Farm Production and Conservation. Ibach is the designee for USDA Under Secretary for Marketing and Regulatory Programs. Neither nomination has, so far, met significant opposition. The hearing is slated for 9:30 a.m. Eastern.
Northey is serving his third term as the elected Secretary of Agriculture in Iowa. If confirmed, he would be the first Under Secretary for Farm Production and Conservation under a reorganization announced earlier this year by USDA Secretary Sonny Perdue. Under that reorganization, the Under Secretary forFarm Production and Conservation will oversee the Farm Service Agency, Natural Resources Conservation Service, and the Risk Management Agency.
Ibach has been the appointed Director of Agriculture in Nebraska for 12 years. If confirmed, he will manage the Animal and Plant Health Inspection Service; the Agricultural Marketing Service; and the Grain Inspection, Packers, and Stockyards Administration.
The Senate panel has yet to vote on two other USDA nominees who have already appeared before the committee: Steve Censky, the American Soybean Association CEO tapped to be Deputy Secretary and Indiana Agriculture Director Ted McKinney, nominated to be the first USDA Under Secretary for Trade and Foreign Agricultural Affairs. Both had a brief and friendly appearance before the Senate Agriculture Committee on September 19.
Still awaiting a confirmation hearing date is Trump advisor Sam Clovis who was nominated on the same day as McKinney to be Under Secretary for Research, Education and Economics. Clovis has come under fire for past statements questioning climate change and because his doctorate is in public administration rather than the sciences. Senate Minority Leader Chuck Schumer (D-NY) has urged President Trump to withdraw Clovis' nomination.  A host of agricultural organizations, however have voiced support for Clovis, citing his background in economics and his closeness to the president.