You're in the field and notice a certain browning or striping on your crops that you don't recognize. What sort of nutrient deficiency is occurring? There's an app for that! The International Plant Nutrition Institute (IPNI) has released a new mobile device app called the Crop Nutrient
Deficiency Photo Library.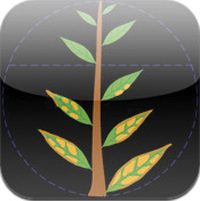 The app includes detailed photos of common nutrient deficiencies, documented from research plots and farm fields, for 14 crops. In addition, it provides supporting text and illustrations for each nutrient deficiency. Terry Roberts, president of IPNI, says the app will prove to be a useful field tool for crop advisers, consultants, farmers and others. The app is available for iPad, iPhone and iPod Touch devices.