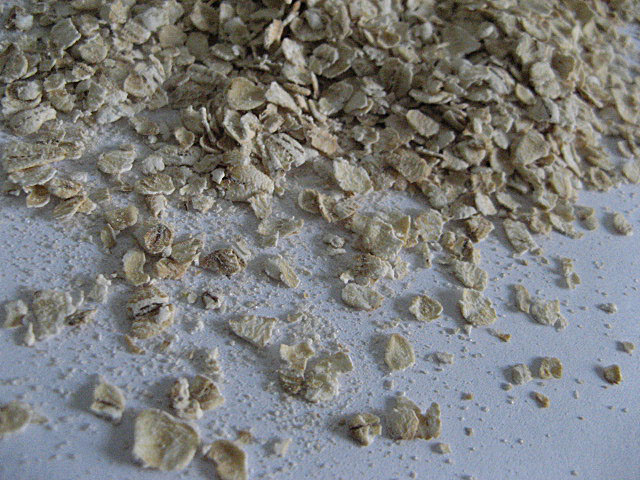 Prices for oats traded in Chicago fell to the lowest in more than two years amid signs of ample supplies of the breakfast staple.
Stockpiles of the grain approved for delivery against futures have more than doubled from a year earlier, exchange data show. Prices plunged as much as 41 percent since touching a record in March, signaling reduced costs for the Quaker Oats division of PepsiCo Inc. and for farmers who use the grain in livestock feed.
Futures slumped as railroads cleared backlogs that had slowed shipments from Canada, the world's biggest exporter. At the same time, flooding across the nation's Prairies and delayed U.S. planting reduced the quality of grain supplies now filling warehouses. That's encouraging investors to sell long positions, said Dan Anderson, a grain broker and analyst for ED&F Mann Capital Markets Inc.
"Hedge funds are realizing they do not want to take delivery of lower-quality oats that no one wants," Anderson said in a telephone interview from Chicago. "People have been building stocks all summer, and the majority are feed quality and not food quality."
Oat futures for delivery in March fell 1 percent to close at $3.09 a bushel at 1:15 p.m. on the Chicago Board of Trade, capping an eighth straight drop and the longest slide in a year. Earlier, prices touched $2.9825, the lowest for a most-active contract since June 2012. The December contract fell 2.1 percent to $2.99 a bushel.
Hedge funds increased their net-bullish wagers to 1,945 futures and options in the week ended Nov. 18, almost four times higher than a year earlier. On Nov. 21, open interest in futures reached the highest since February. The contracts outstanding fell by 745 yesterday, the biggest drop in a year. The declines could signal an unwinding of long positions.
Rail Jam
Prices rose to a record $5.045 in March after record grain and oilseed crops in Canada overwhelmed the country's rail system, creating a shortage of grain cars and slowing oats shipments. The U.S. imported 56 percent of the oats it consumed in the 12 months that ended May 31.
Canadian government mandates that imposed grain-shipping requirements helped to ease the backlog. The orders could be suspended once they expire at the end of the month because of improved shipments, the U.S. Department of Agriculture said in a report this month.
Domestic oat production rose 7.7 percent to 70 million bushels this season from a year earlier, the USDA said Nov. 10. About 12.2 million bushels of the grain were in deliverable locations as of Nov. 14, up from 4.02 million a year earlier, CBOT data show.
"The main problem last year was transportation, not supply," Anderson said. "The market is much better prepared for any Canadian rail slowdown this year.