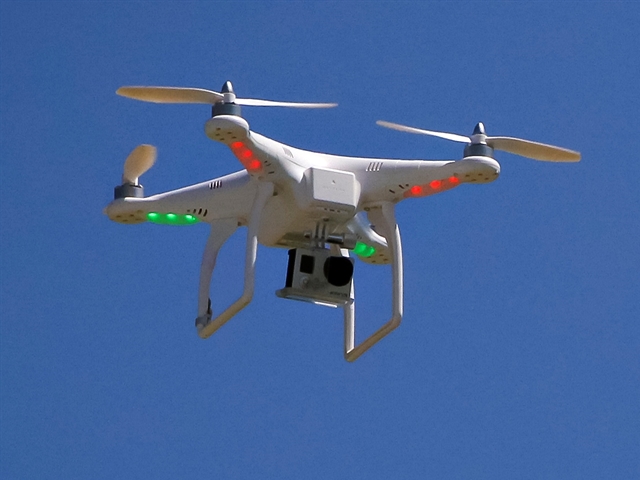 A day after a two-foot-wide drone flew onto the White House grounds, President Barack Obama stressed the importance of creating rules to ensure such recreational devices are operated safely and don't violate people's privacy.
In an interview with CNN, Obama said he has asked government agencies to work with the drone industry to figure out the architecture needed to allow the responsible use of small unmanned aircraft by civilians.
"There are incredibly useful functions that these drones can play in terms of farmers who are managing crops and conservationists who want to take stock of wildlife," the president said on Tuesday while visiting India. "But we don't really have any kind of regulatory structure at all for it."
The comments are one of Obama's first about regulating the drone industry and comes a day after a SZ DJI Technology Co. Phantom quadcopter was found on the White House grounds. The Secret Service said the drone's owner lost control of the device and it crashed.
The Obama administration is crafting a privacy policy for unmanned aircraft and is also reviewing a pending proposal by the Federal Aviation Administration that would allow commercial flights for drones weighing less than 55 pounds (25 kilograms).
How long until the FAA updates drone rules for precision agriculture and other uses? Let us know on the AgWeb discussion boards.