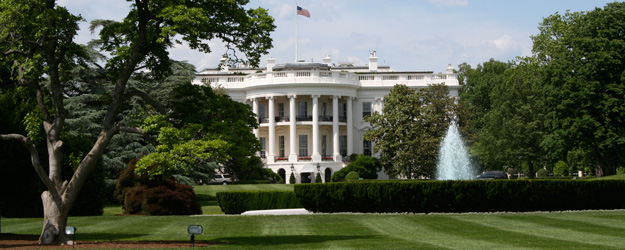 The wave of children showing up on the U.S. southern border has caught President Barack Obama between his allies who want him to do more on immigration and critics who blame him for causing the sudden surge.
With little prospect of getting legislation through Congress before the November elections, Democratic lawmakers and activists are turning their fire on Obama, pressuring him to halt deportations for the almost 12 million undocumented immigrants already in the country who would benefit under a stalled Senate bill.
"Republicans in the House simply have no answer when it comes to immigration reform," Illinois Democratic Representative Luis Gutierrez, one of the most vocal immigration advocates on Capitol Hill, said in a floor speech this week. "It is now time for the president to act."
Vice President Joe Biden told immigration advocates, agriculture industry representatives, law enforcement leaders and religious groups during a private meeting yesterday that the arrival of children at the border has made the immigration debate more difficult, according to three people who attended.
"The vice president was clear that he wants to make sure the response to it doesn't also hurt the progress in Congress," said Kristy Boswell, director of congressional relations for the Farm Bureau, which represents farmers and ranchers.
Republican Objections
On the other side are House Republicans, led by Speaker John Boehner, who said the chamber will sue the Obama administration because of the president's use of executive actions to circumvent Congress, including steps he's already taken on immigration.
The fight comes just a few months before the midterm congressional elections, in which Obama is seeking to help Democrats hold their majority in the Senate. Hispanic voters were crucial to Obama's re-election win and could be a major factor again in November.
"There's a lot of pressure on the president," said Frank Sharry, of the pro-immigrant group America's Voice. "And I think there'll be a strong up-tick on that pressure" once it's clear to all that the Republican-controlled House won't act.
The more than 52,000 unaccompanied children who've arrived at the border so far this year -- already double the total from fiscal 2013 -- is further complicating the administration's political calculations.
Border Surge
The White House says poverty, violence and rumors of amnesty purposely -- fostered by smugglers and gangs -- are responsible for the surge. Many Republicans say Obama caused it, sending a signal with his decision last year to ease deportations of some immigrants brought to the U.S. illegally when they were young.
Obama said yesterday that children now arriving by themselves will be sent back to their home countries.
"That is our direct message to families in Central America," he said in an interview with ABC News. "Do not send your children to the border."
He dismissed Boehner's threat of a lawsuit as "a stunt."
"I'm not going to apologize for trying to do something while they're doing nothing," Obama said in a segment of the interview broadcast today.
Boehner's spokesman, Michael Steel, said Obama's dismissive response "only reinforces" the public's frustration with his "failure to follow the Constitution."
Pushing Congress
Obama and his advisers insist that immigration legislation still can be pushed through Congress this year.
"Some of the conventional wisdom talks about, oh, the politics of immigration reform seem impossible now," Obama told donors at a Democratic fundraiser in Weston, Massachusetts on June 11. "I fundamentally reject that."
Biden told the advocates yesterday that "we're not quitting here. It's not over," Jim Wallis, the president and founder of the Christian social justice organization Sojourners, said.
Last month, the White House asked Department of Homeland Security Secretary Jeh Johnson to delay releasing a review of deportation policies requested by Obama to avoid preempting any legislation offered by House Republicans.
Review Release
White House aides say the review is unlikely to be released before the August congressional recess. They want to ensure that if Republicans don't act on immigration, Democrats are positioned to put all the blame for the congressional inaction on their opponents in the midterm elections.
"We've not been able to move that across the finish line simply because of the efforts to House Republicans to obstruct it," White House spokesman Josh Earnest told reporters yesterday, after acknowledging that the administration has seen no signs that House Republicans pursing a bill.
The pressure on Obama to act will only increase as it gets closer to the November congressional elections, where immigrant voters could impact the outcome of tight congressional races.
"There are pockets of Latino voters, the same in the Asian-American community, in just about every state where in a one-point race could make a difference," said former Obama adviser and campaign manager David Plouffe.
As legislation languished and deportations reached record numbers, Latino voters have grown impatient with Congress -- and the president. Obama's job approval rating among Hispanics has dropped to 48 percent, according to a survey released in March by the Pew Research Center in Washington, down from 63 percent in September 2013.
Some legal experts say the president has a wide mandate to make changes, though they anticipate that he'll be hampered by political concerns.
"His legal latitude is really quite broad," said University of California-Los Angeles law professor Hiroshi Motomura, who outlined the legal rational for Obama's 2012 immigration order in a letter signed by nearly 100 top legal scholars. "He's going to hit political constraints long before he will hit legal constraints."