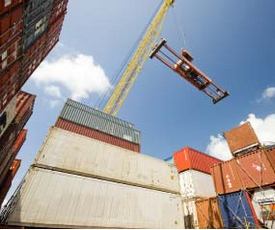 Shipments of nonfat dry milk/skim milk powder rose, with sales to the Philippines approaching record highs.
Source: U.S. Dairy Export Council
Despite tough competitive conditions, U.S. dairy export performance improved slightly in October from the prior month. Exporters shipped 154,419 tons of milk powders, cheese, butterfat, whey and lactose in October, down 8% from a year ago but up 9% from September (on a daily-average basis).
Total exports were valued at $515.7 million in October, down 16% from last year. That brought year-to-date U.S. sales to $6.13 billion, up 11% vs. 2013.
Overall dollar sales lagged year-ago levels in many of the United States' top markets. Sales to Mexico were down 11% vs. last October, Southeast Asia was down 14% and China was down 32%. In addition, exports to the Middle East/North Africa region were just a fraction of what they were last year, falling 75% from October 2013 levels.
Nonfat dry milk/skim milk powder (NDM/SMP) exports were 38,709 tons, down 25% vs. last October, but an improvement over the 32,097 tons shipped in September. Sales to the Philippines approached record highs (7,292 tons, up 114% from last year). Exports to Mexico (14,625 tons) were greater than September, though still off 12% from last year. However, exports to China were just 1,882 tons, down 73% from last October, and a 19-month low.
Whey exports were stronger in October. Shipments of whey products reached 43,886 tons, up 9% from a year ago and a big jump from the 35,388 tons sold in September. Sweet dry whey exports were down 9% from last year, but WPC was up 28% and WPI was up 36%.
Cheese exports fell for the fourth straight month, dropping to 26,287 tons, down 3% from last year. South Korea was the top market for U.S. cheese in October, purchasing 5,779 tons, just ahead of the 5,739 tons that went to Mexico.
Butterfat exports have withered, falling below 2,000 tons for just the second time in the last five years. Whereas U.S. suppliers sold more than 58,000 tons of butterfat to the Middle East/North Africa in all of last year, they shipped just 546 tons to the region in October.
U.S. exports (on a total milk solids basis) were equivalent to 14.4% of U.S. milk solids production in October. Imports were equivalent to 3.4% of production.