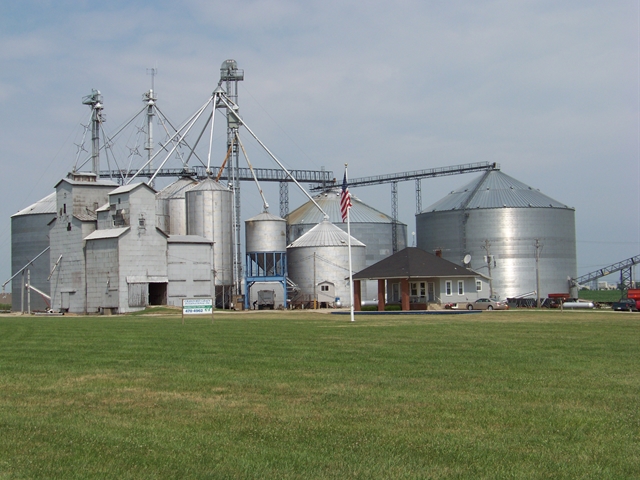 Farmers in southeast Ohio are rerouting hundreds of millions of pounds of corn and soybeans after an explosion caused one of the largest grain elevators in the state to close.
About 900 farmers in Ohio must find new buyers for their corn and soybeans after an August explosion at Coshocton Grain Co. destroyed three silos, the Coshocton Tribune reported. The company— with one of the 15 largest grain elevators in Ohio — normally collects about 10 million bushels of corn and soybeans from farmers in 22 counties.
Farmers are now rerouting more than 550 million pounds of crops to other grain elevators around the state, including ones in Nashport, Hebron, Granville and Zanesville. Some are traveling as far as 80 miles from their farms.
In Nashport, Hanby Farms Owner Dave Hanby told the newspaper he's swamped with the many displaced Coshocton Grain customers.
"It's crazy this week," Hanby said. "We've had a lot of business, and we're expecting a lot more. I'm just trying to do the best I can to help people out, but we're maxed out."
Most crops are running two weeks behind schedule. About 5 percent of seasonal corn and about 25 percent of soybeans have been harvested.
Some farmers are being forced to field-dry their crops rather than use a commercial dryer as they wait for storage space. That could extend the harvest season, which typically ends around Thanksgiving, into mid-January.