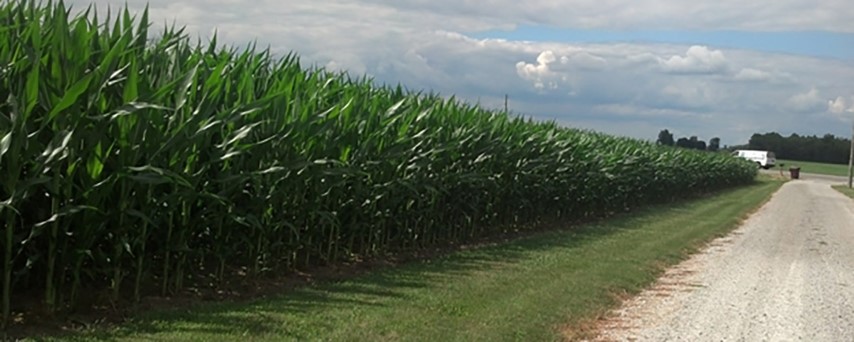 The Eastern leg of the Pro Farmer Midwest Crop Tour first set out from Dublin, Ohio and ended in Fishers, Indiana. AgDay's Betsy Jibben has a full report. 
Scouts say crops in Ohio need two things: moisture and time. They need those things because they are showing signs of immaturity because of a delayed planting season. The possibility of a big yield is there, but work needs to be done.

"This corn has quite a while to go yet," said Pro Farmer Editor and Eastern Pro Farmer crop Tour Leg Direcctor, Brian Grete.
Those words seem to be common in Ohio. As scouts and agronomists say that Ohio farmers were delayed with spring planting.
"Maturity is something that's keeping me from being overly excited but that can completely go away too," said Grete.
Grete says that delay can be seen in the fields. Some corn is still in the milking stage when it could be farther along in the denting stage.
"The delay with spring rains pushed them back. That's probably further than what they would want to be," said Grete.
Grete says Ohio corn may not develop fully before the first frost, but he says the corn is far enough along where there shouldn't be an issue.
"Fortunate thing with Ohio, corn can have more time because it's protected by The Great Lakes. It's harder for cool temperatures to come in and freeze," said Grete.
Some corn is also showing stress, but not enough to make a huge difference.
"It hasn't been a major issue yet in any field but enough to see a little loss in yield potential," said Grete.
Beans in Ohio have varied. Grete says many are shorter in height, but August will determine if they can hold on.
It has shown a lot of flowering. That can turn into a crop.
Scouts say the plant health of this year's crop is better than last year. Yet maturity wise, it's still behind. Now Grete says crops still have that potential to live up to USDA's expectations but time and rain are needed.
For More Information
See full coverage of the 2014 Pro Farmer Midwest Crop Tour, hosted by Pro Farmer.
Follow the tour on Twitter with the hash tag #pftour14.
---