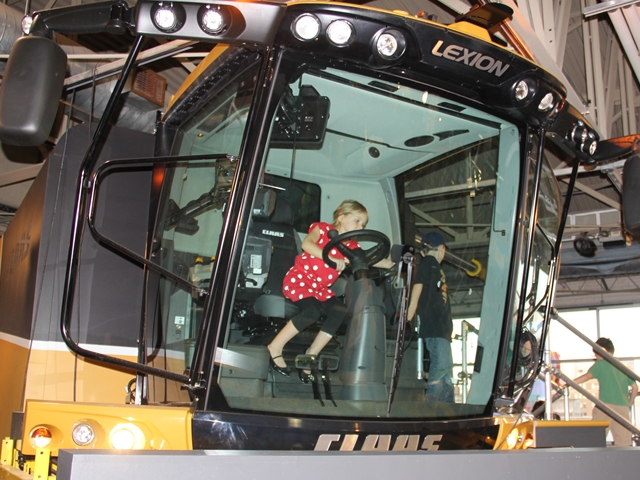 Kids visiting The Omaha Children's Museum this fall can learn a little more about how food gets from the farm to their plates.
A new 10,000-square-foot exhibit dubbed "Once Upon a Farm" opened at the museum Saturday, The Omaha World-Herald reported. The exhibit will teach children about farming equipment, irrigation, farm animals, crops and other elements of agriculture.
"When you grow up in the city, as a majority of our visitors do, you may read that our milk comes from a cow or our corn grows in the ground, but we may not actually ever have an opportunity to see that or make the connection," said the museum's director, Lindy Hoyer.
The exhibit features a 25-foot-long, 11-foot-tall scaled-down center pivot irrigation system that was designed and built for the museum by nearby Valmont Industries.
The exhibit will be hands-on, allowing children to operate everything from scaled down and modified irrigation systems to harvesting equipment. Milking cows and piglets are also part of the experience.
It's the museum's first full-sized exhibit centered on agriculture since 1976, Hoyer said.
"We wanted to make it pretty realistic," said Michelle Chartrand, director of advancement for the museum. "We want them to actually feel and see what it's like to be behind real equipment and not just a fabricated version of it."
The museum expects more than 150,000 visitors to the exhibit, which will run through April.