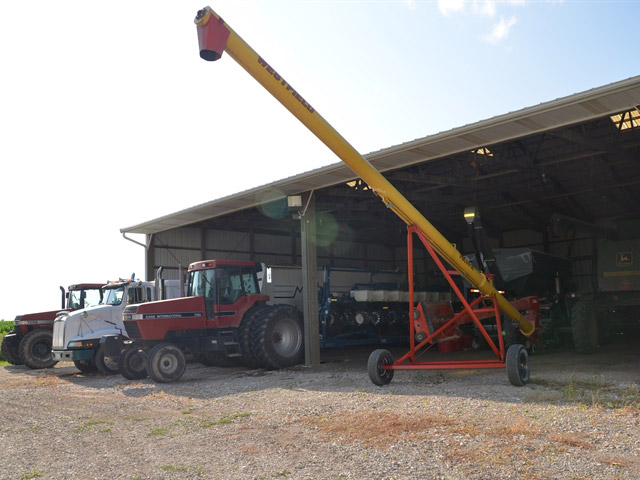 With the signing of Section 179 into law in mid-December, only one shopping day remains until the tax deduction ends for 2014. The Section 179 deduction allows farmers to write off up to $500,000 in capital assets purchases, such as farm equipment, instead of depreciating over time.  The deduction can be applied for new or used equipment, but it must be purchased by Dec. 31, 2014.
The last two weeks proved a rather quick purchasing push for farmers and livestock producers who may have been on the fence about buying new equipment before the end of the year. "We are expecting to finish the year strong, as we see increased dealer activity due to customers taking advantage of sales promotions and the tax incentive," says Abe Hughes, vice president of New Holland North America.
Farm Journal farm equipment expert Greg Peterson, also known as Machinery Pete, expects values on good used livestock-related equipment to soar higher through the end of the year.
According to Dan Meeder, eastern region sales director for New Holland, dealers are keeping busy this week, with customers looking to make quick year-end purchases. "We are seeing activity with our hay tools, including mid-range tractors and balers, especially given the strength of beef prices," he says.
If you met the tight deadline to take advantage of Section 179, there are things to consider before taxes are due in March. Paul Neiffer, The Farm CPA, recommends discussing the following options with your tax representative due to the uncertainty of Section 179 in the upcoming 2015 tax year.
Consider selling grain in 2015 under deferred payment contracts, get taxed on the income into 2016 and then accelerate the income into 2015 to help offset Section 179, if it reverts back to $500,000 for 2015.
Deferred payments are on a contract-by-contract basis, therefore Neiffer suggests making smaller contracts. For example: 5,000 to 10,000 bu. contracts so you can accelerate income in increments and not all at one time.
Another tax tactic to consider is bonus depreciation. Even if you took advantage of Section 179, you can take bonus depreciation on any new farm asset, including machine sheds or buildings that don't fall under Section 179. You can depreciate 50% in the first year and it is good for assets placed in service by Dec. 31, 2014. 
Unless Congress reauthorizes the deduction for 2015, the first-year write-off next year reverts to $25,000. Frustration remains at Congress's short-term approach to the issue. Discuss options now for the 2015 and 2016 tax seasons with your tax representatives to help better plan for tax certainty.