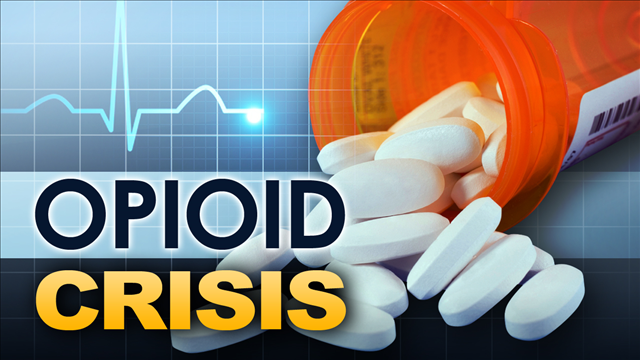 The U.S. opioid crisis that's sweeping through America's heartland has hit farmers harder than the wider rural population.
Almost three-quarters of U.S. farmers and farm workers say they have been directly affected by opioid dependence, either from taking an illegal dose or dealing with a habit themselves, or by knowing someone who has used. That compares with about 45 percent for the rural population as a whole, according to a poll commissioned by the American Farm Bureau Federation and the National Farmers Union, the two biggest U.S. farmer groups. 
"We've known for some time that opioid addiction was a serious problem in farm country, but numbers like these are heartbreaking," Farm Bureau President Zippy Duvall said in a statement. "Opioids have been too easy to come by and too easy to become addicted to."
Of respondents, 16 percent of farmers and farm workers say they have personally struggled with addiction, more than three times the rate in the rural population as a whole, according to the survey published Thursday.
Opioid addiction is a scourge that President Donald Trump has called a national public health emergency. House and Senate committees are meeting this week to discuss ways to fight the epidemic, and the president's nominee to be the next chairman of the Federal Reserve, Jerome Powell, said addiction is one reason some men aren't in the labor market. 
Farm workers have been especially vulnerable to opioid abuse because of the prevalence of equipment-related injuries that lead to dependency-enabling prescriptions, former Agriculture Secretary Tom Vilsack has said.
About two-thirds of rural adults say it would be easy for someone in their community to gain access to the addictive painkillers, while three in four who work in agriculture would say the same.
The depth of the problem is prompting the the conservative-leaning Farm Bureau to work with Farmers Union, a group generally more sympathetic to Democrats, to launch a public-awareness campaign against opioid abuse in agriculture.
"The opioid crisis is not just some talking point or abstract issue -- it is an enormous challenge for both rural and urban America, and we as a country need to come to grips with it," said Roger Johnson, president of the Washington-based National Farmers Union.
The online poll of 2,201 rural adults was conducted by Morning Consult on Oct. 26-29. 
The poll also asked whether respondents felt the U.S. is going in the right or wrong direction. About 59 percent felt the country was on the wrong track. 
On Trump's job performance, 24 percent strongly approved of the president, 22 percent somewhat approved, 12 percent somewhat disapproved, and 34 percent strongly disapproved, with 7 percent not offering an opinion.
12/1/17 Opioid Crisis Survey