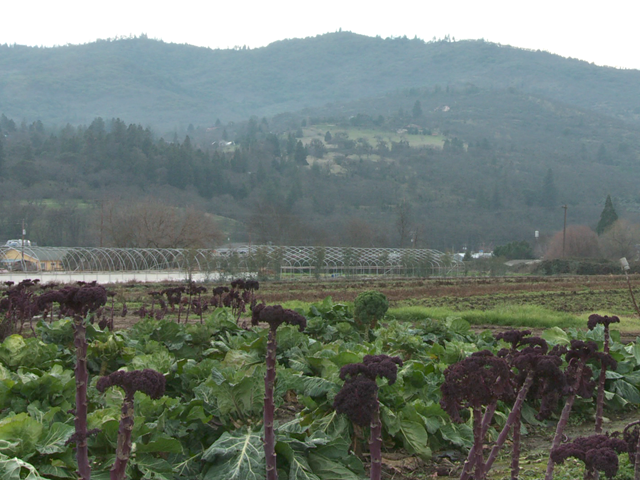 Ron Bjorke has grown Round-Up Ready Alfalfa for decades.  
"I always have a little alfalfa in for hay. I like to keep it for my calves," said Jackson County farmer, Ron Bjorke. 
This year, that's not an option.   
"I'm not going to put it in because of the county has the ban, so you have to figure out another crop that will generate that kind of income," said Bjorke.  
Bjorke has since planted oats instead, but says it's not the same.  
"That type of hay really is the best for us. It generates the most income," said Bjorke.  
This is because Jackson County voters passed a measure last May, in a 66 to 34 percent vote, banning farmers from growing GMO-crops within the county.  
"People here are really into their food and protecting their family farmers and we could see that with the voting that happened in May," said Jackson County farmer, Elise Higley.  
Elise Higley is also a farmer and the Director of Our Family Farms Coalition. They are a group of non-GMO farmers who were active in passing the ban, fearing contamination of their crops.  
"We grow crops affected by the Genetically Engineered crops, which means they can be contaminated by someone growing GE miles away from our farm," said Higley.  
Higley says the ban is not a health issue, but an economic issue. For her, co-existence isn't an option.  
"We live in an unique area, where we have valleys and pockets. The wind, the way it blows, there's not miles of expansion where we could co-exist," said Higley.  
Her fellow farmers agree, some even choosing to pull up their non-GMO specialty crops for fear of cross-pollination by nearby GMO crops, although Higlety admits there wasn't any testing done to confirm that contamination. The Jackson County Counsel also says the county was not involved in any testing either.  
"Based on scientific data, we didn't finish growing out the crops because it was just too expensive," said Higley.  
"There's no evidence, there's no scientific proof or data that shows that any of these folks have come to any harm as a result of cross-pollination," said Oregon Farm Bureau President, Barry Bushue.  
Oregon Farm Bureau President, Barry Bushue has been following this closely.  
"Some folks have destroyed crops because ideologically they thought they had to. That doesn't mean their neighbor should be put in a position of losing their crop because you destroyed a crop you never tested," said Bushue.
 He says with Oregon's diversity, all forms of agriculture should be embraced.
"We raise over 230 commodities. Anytime you do something to reduce that diversity and reduce that ability to give farmers choices, you reduce the effectiveness of agriculture," said Bushue.
While Higley can continue her livelihood, Bjorke is forced to change.  
"It takes about four years to get rid of genetically modified alfalfa. It's a big loss to anyone who's got it in," said Bjorke.
 A loss not by choice, but by vote.
 "This could be a tremendous loss, not just for our state but our county," said Bjorke.