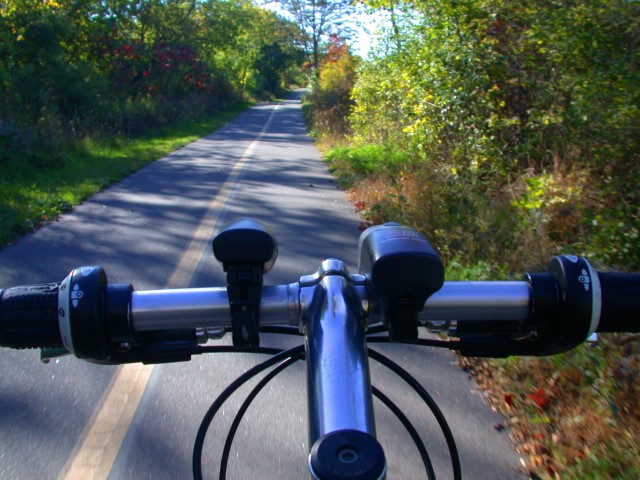 Officials who want to link Corvallis and Albany with a bike path could be on a collision course with farmers whose land it would cross.
The Benton County planning commission meets Tuesday to consider a permit for the 9.5-mile path, the Corvallis Gazette-Times reported. A lawyer for a dozen farmers says he would appeal if the permit is approved.
Farmers say the path would expose them to trespassing, vandalism, and crop and equipment theft. They also worry about collisions between farm vehicles and cyclists and joggers, and they anticipate trail users will object to chemical sprays and farming practices.
"You're bringing people who are generally ignorant of what we do right into the middle of the program," said Kenny Reynolds, whose family grows vegetables, wheat and grass seed on about 300 acres along the route. "That's the biggest fear of most of the farmers."
Benton County officials say they are trying to promote healthy activities and bike commuting. They say they have received crossing rights, known as easements, from six farmers and are in the process of buying an additional seven easements.
"I understand the farmers' trepidation, but we also need to be able to talk to them about their fears," said Benton County Commissioner Linda Modrell, an advocate of the path.
The path would generally follow a Union Pacific rail line and Oregon Highway 20 between the two Willamette Valley towns. For much of its route, the rail line would be between the highway and the bike path.
One short stretch, within the Corvallis city limits, has already been completed. Planning for the rest of it was expected to be a lengthy process, stretching over two decades.
But an unexpected $2 million grant from the state Department of Transportation last summer shifted the work into high gear in an effort to meet grant deadlines.
In September, county officials sent notification letters to the 27 property owners along the route. Some were shocked to learn the project was moving ahead and the county wanted to purchase easements.
Albany lawyer Ed Schultz said he would appeal to county commissioners if the planning commission approves a conditional use permit. If that's unsuccessful, he said he would continue to appeal up to the state Supreme Court.
County officials said they are hoping to meet with the farmers and avoid invoking the power of eminent domain — taking the land for the public good by buying it. But the county would do so if talks and mediation fail, Modrell said.