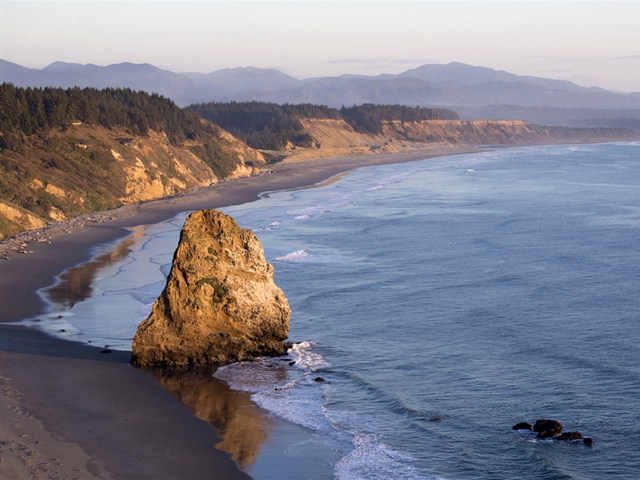 Oregon voters on Tuesday rejected by a narrow margin the labeling of genetically modified foods following the most expensive ballot-measure campaign in state history.
Residents voted down an initiative by Oregon GMO Right to Know that would have required manufacturers, retailers and suppliers to label raw or packaged foods produced entirely or partially by genetic engineering. The packaging would have included the words "Produced With Genetic Engineering" or "Partially Produced With Genetic Engineering."
The two campaigns subjected Oregonians to thousands of commercials this fall, and recycling bins were filled with ads mailed from each side.
Colorado voters on Tuesday also rejected mandatory labels on many genetically modified foods, known as GMOs.
Opponents of the labeling measures in both states included some of the world's largest food producers and biotech companies.
In Oregon, they raised about $20 million to prevent the labels from appearing on grocery-store shelves. Though the labels were not a warning, opponents said they feared the words would spook consumers.
The campaign to pass Measure 92 surpassed $7.5 million in donations.
Oregon's measure was defeated 51 percent to 49 percent. As of Wednesday morning, the difference was about 18,000 votes.
It was overwhelmingly opposed in much of rural Oregon but was popular in the cities. Sixty-two percent of voters in Portland's Multnomah County supported it, along with 57 percent in Lane, which includes Eugene, and 55 percent in Jackson, home to Medford.
Altogether, a majority of voters in eight of Oregon's 36 counties favored the labeling mandate.
Josephine County in southern Oregon, which voted in May to ban the cultivation of genetically engineered crops, was less keen on labeling them. Voters there rejected the measure by 51 percent to 49 percent.
Regardless of the loss, the measure's narrow margin despite the millions spent by food companies is a "step forward," labeling proponents said.
"This is a social movement that's gaining power, as people become more aware of how their food is produced," said George Kimbrell, a senior attorney at the Center for Food Safety. "So there's great success there regardless of the outcome of the measure."
Oregon is the third state on the West Coast to reject GMO labeling.
During the past two years, similar proposals failed — also narrowly — in neighboring California and Washington. Oregon voters also have defeated a labeling measure, but that was in 2002, when the issue was less on the public radar.
Elsewhere, the Vermont Legislature approved a labeling bill that's set to take effect in 2016. And more than 60 other countries have GMO labeling laws, including the entire European Union.
Earlier this year, voters in two rural Oregon counties approved bans on genetically engineered crops, providing evidence that the issue has gained traction outside liberal Portland.
The votes in Jackson and Josephine counties came on the heels of the discovery of a patch of GMO wheat in eastern Oregon, a finding that led Japan and South Korea to temporarily suspend imports of the crop.
The use of genetically engineered crops has soared in the 21st century. For example, herbicide-tolerant soybean crops have gone from 17 percent of all acreage in 1997 to 94 percent in 2014, according to the U.S. Department of Agriculture. Likewise, the acreage of herbicide-tolerant corn has jumped from less than 20 percent at the turn of the century to about 90 percent today.
Though genetically engineered crops are common and no mainstream science has shown they are unsafe, opponents contend GMOs are still experimental and promote the use of pesticides. They say more testing is needed and people have a right to know what's in their food.
Robert Conway, a 52-year-old laborer, supported the measure.
"We should be informed if there is genetic engineering in our food," he said after dropping off his ballot Tuesday in Portland. "We have the right to know, and I don't like the way Monsanto is messing with our crops. Once we lose our GMO-free seeds, what will we end up with?"
He was referring to the St. Louis-based biotechnology company that has given millions to fight GMO labeling initiatives. Monsanto contributed $4 million to fight the labels in Oregon.
The company's spokeswoman, Charla Lord, lauded the victory.
"We're pleased that Oregon's farmers, food producers, retailers and especially consumers will not be subject to this costly measure and will not be unnecessarily economically impacted by the burden these labels would create," Lord said in a statement.