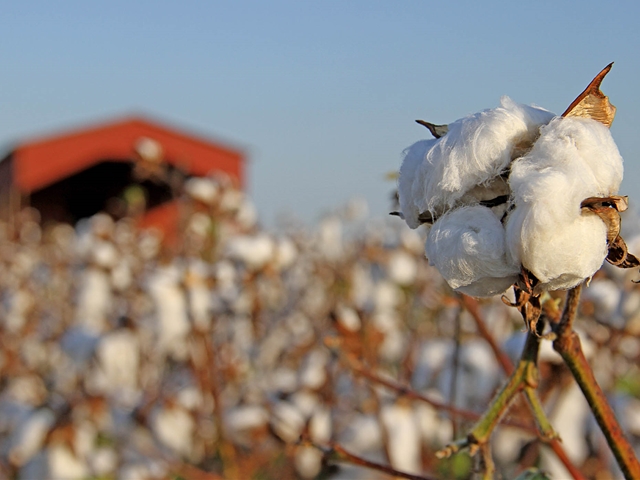 Organic cotton acreage has been on a slow, but consistent march across farmland, but 2014 bucked the trend with a surprising 14 percent acreage jump, according to the 2013 and Preliminary 2014 U.S. Organic Cotton Production & Marketing Trends report just published by the Organic Trade Association (OTA).
Supported by a December 2014 survey of organic cotton growers in Arizona, California, New Mexico, North Carolina and Texas, the OTA report showed a 14 percent increase in organic cotton acres from 15,973 in 2013 to 18,234 in 2014 -- the highest U.S. organic cotton acreage in nearly 20 years.
"It's not easy to grow organic cotton," said Laura Batcha, CEO and executive director of OTA. "These latest numbers show the genuine commitment of organic growers to produce cotton in the most environmentally friendly way, and to respond to an increasing desire by consumers for organic fiber. Today's consumers want to incorporate organic not just in the food we eat, but in the clothes we wear, the sheets on our bed, and the mattresses on which we sleep."
A pressing organic grower concern noted in the OTA report was the need for better weed control. Cottonseed supplies are also a problem for organic growers in a market ruled by genetically modified options.
Organic cotton brings a substantially higher price than conventional cotton. The OTA survey showed organic growers getting $1.38 for upland cotton and up to $2.20 for pima cotton. Organic pima was planted on less than 1,000 acres in 2013.
Organic cotton growers feed a market seeking sustainable, chemical-free fiber. Organic fiber is the biggest non-food organic market category – roughly $1 billion in U.S. sales in 2013.
The OTA survey was supported by a Cotton Incorporated grant, and the free report is available at at www.ota.com.