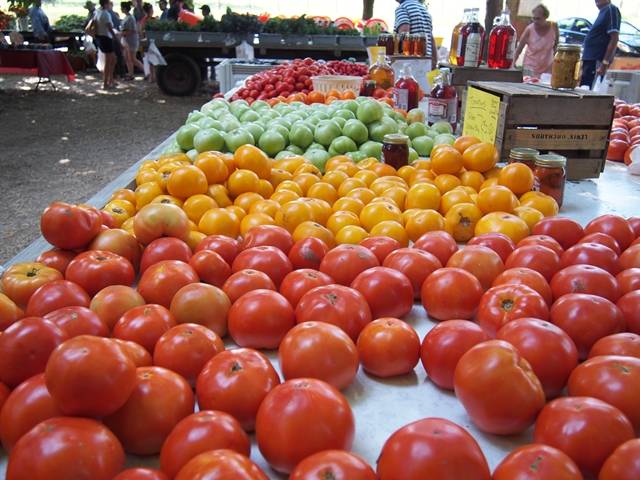 According to a report earlier this year from USDA, organic retail sales have enjoyed double-digit growth almost every year since 2000, when the agency set national organic standards. That volume has grown to $43.3 billion in 2015, according to the Organic Trade Association.
That growth is uneven across crop type, however. For example, 5% of fruit and vegetable acreage was managed under certified organic systems, while only 0.3% of corn and soybean acres could say the same.
For the past decade, fruits and vegetables have represented the largest category of U.S. organic food sales. However, organic sales in all food categories grew between 2005 and 2015, according to USDA-ERS.
And although certified organic operations can be found in all 50 states, they are unevenly dispersed across the country. There are three distinct regional hot spots that include California (the country's top fruit and vegetable producer), the Northeast (home to many small-scale organic farms) and the upper Midwest (a key area of organic milk production).
Sales at the farm level totaled $6.2 billion in 2015. Top individual crop sales included:
Apples ($302 million)

Lettuce ($262 million)
Grapes ($210 million)
And top animal product sales included:
Milk ($1.2 billion)
Eggs ($732 million)
Broiler chickens ($420 million)
Diversification is a hallmark of these farms, according to the report.
"Organic farmers may produce a number of different crops as a way to hedge against crop losses from pest infestations that are often crop specific," the report notes. "Organic farms also have much higher levels of consumer-direct and value-added marketing than conventional farms. One reason is that the crops that tend to be marketed directly to consumers – fruits, vegetables and specialty crops – claim a much larger share of the organic sector than for the overall U.S. farm sector. Value-added products that are processed on the farm are also an important type of farm diversification in the organic sector."
During the past decade, the U.S. has also emerged as both a large importer and exporter of organic goods. Americans crave organic commodities it cannot grow locally, including bananas, coffee, olive oil and mangoes. Meantime, the U.S. exported $551 million in apples, grapes, lettuce and other organic produce in 2015.
Read the entire report for additional insights on this growing agricultural sector.