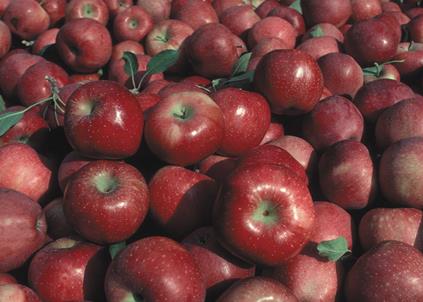 The trend is clear – more consumers are eating organic food than ever before. According to the USDA National Agricultural Statistics Service's 2014 organic survey, there are now more than 14,000 certified and exempt organic farms in the U.S. These businesses sold $5.5 billion worth of organic products in 2014, which is up 72% from 2008.
The growth comes primarily from several pockets in the U.S., including the West Coast, Texas and Colorado, the upper central Midwest and parts of the Northeast. The following 10 states account for 78% of all organic sales in the U.S.
California ($2.2 billion)
Washington ($515 million)
Pennsylvania ($313 million)
Oregon ($237 million)
Wisconsin ($201 million)
Texas ($199 million)
New York ($164 million)
Colorado ($147 million)
Michigan ($125 million)
Iowa ($103 million)
The survey also shows continued growth potential. About 5,300 of the organic producers surveyed report their intentions to increase their production during the next five years.
"[Survey] results will assist with the development of appropriate risk management programs designed to help organic producers," says NASS administrator Joseph T. Reilly. "The report also shows that organic producers are providing a wide variety of products to customers and are getting those items from farm to table more efficiently."
According to the report, 46% of organic agricultural products were sold within 100 miles of where these goods were produced. Another 34% were sold within 500 miles and 18% were sold more than 500 miles from where they were produced.
The top five organic commodities include:
Milk ($1.08 billion)
Eggs ($402 million)
Broiler chickens ($372 million)
Lettuce ($264 million)
Apples ($250 million)
To view the complete survey results, visit http://quickstats.nass.usda.gov.