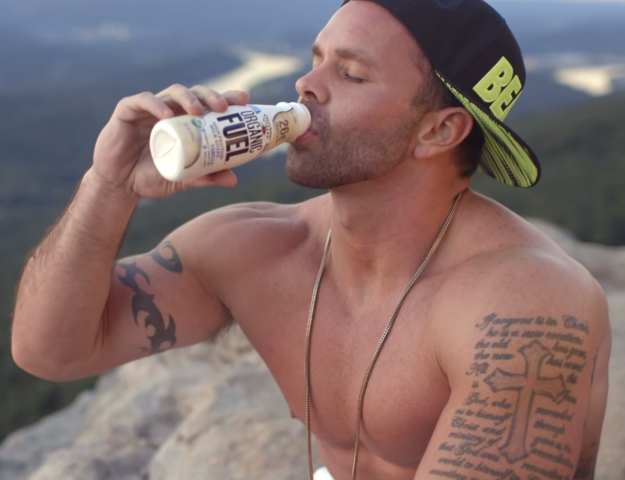 If there is anything that bros know it is how to get jacked, yoked and swole thanks to a regime of protein shakes.
Bros are big contributors to the U.S. economy consuming "2/3 of our nation's light beer and 100% of our AXE Body Spray." But the millions who drink protein shakes could be in serious trouble.
Bros are in danger, or that's what a new advertising campaign from Organic Valley is trying to convince muscle bound bros.
"Most bros are unaware of the scary chemical and artificial ingredients inside these shakes. If bros keep pounding this stuff at this rate we could face a total bro colony collapse," says the narrator of the commercial.
Organic Valley is pitching a plan to "save the bros" with Organic Fuel, a recovery shake with 26 grams of protein, "but none of the synthetic junk."  
The synthetic, chemical junk the commercial refers to are:
GMOs
Toxic Pesticides
Synthetic Hormones
Artificial Sweeteners
Weird Chalky Powders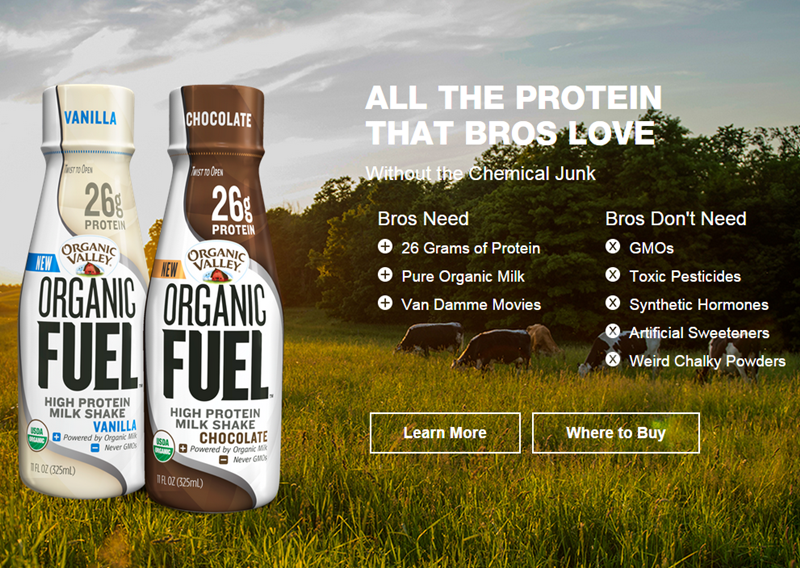 I guess that means dairy producers who aren't organic are selling chemical junk.
It's too bad Organic Valley had to take a jab the rest of the dairy industry. That was a very un-bro like move. Maybe they should read over The Bro Code again.