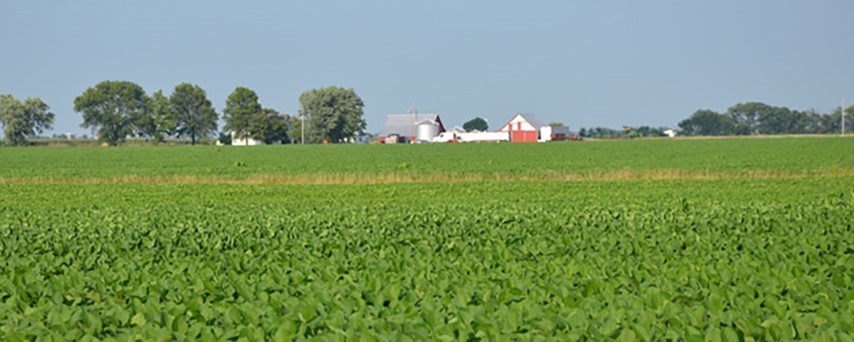 Winter meetings are almost over and spring fever is escalating. I fielded many questions from farmers on my speaking circuit centered around the year ahead. Here are a few of the questions and my response:
What do we do with unpriced inventory? While this isn't an unusual question for this time of year, I got the strong impression producers are sitting on bigger-than-normal unpriced corn and soybean inventories. Aggressively price soybeans prior to harvest in South America. If you don't sell in this time frame, you'll have to wait for some type of summer weather event to ignite prices. 

Producers, in general, are not going to increase soybean acres. If they actually plant 86 million acres of soybeans, carryover will swell and prices will drop like a rock later.

What's bad for soybeans is good for corn. Planting less corn acres gives the market a chance to bounce between April and July. Corn will be walking a tightrope. Stocks are still going to be adequate. If soybean prices start to slide, it will likely drag down corn too. Maintain flexibility by buying in-the-money puts once December corn tests $4.25 and be done by $4.50. Since many are long the puts, they will be able to roll up the puts if the market does get more strength.
What about land prices? Most of the farmers I visited with think there is no way land prices and cash rents can remain high with lower corn prices. On the surface, I agree, but this time around, things are a little different. First, land has not been heavily financed like it was in the 1980s. There will not be as many forced sales during this correction. Second, interest rates are exceptionally low (although the fed is threatening to raise rates). There is still a lot of money looking for safe haven investments. 

In my opinion, there will be a modest 20% decline in land prices. The 50% reduction many farmers want will only occur if the global and domestic fundamentals get significantly worse in 2015 and 2016. Cash rents will contract a little, but it is not going to give farmers the savings they need to effectively function with corn below $4.
Which farm program is best? It seems a large portion of farmers will elect the farm program that gives them the best money up front, and then assume prices will rebound toward the end of the five-year program and market opportunities will outweigh government benefits. While this fits my bias, farmers will have to be more vigilant in using the markets to lock up prices that guarantee a profit. Historically, producers have difficulty pricing before they harvest. What will they change in their marketing strategy to adjust to their increasing risk?
In 2014, we saw exceptional prices for cattle and hogs. What is next? We know expansion is already happening with hogs and poultry. While supply is ramping up, the pressure of the U.S. dollar is having a negative impact on demand and exports. Subsequently, fat hog values have sharply dropped. Expect some seasonal bounce into summer but little recovery. If you have no price protection on 2015 inventory, you might as well wait until summer and be cautious about fourth quarter marketings. 

Many point to low cattle breeding herds as the bullish ace-in-the-hole for fat cattle prices to remain firm. I don't disagree, but the dollar is pressuring exports. As pork and poultry flood the market, it will be difficult for beef to demand high prices. If we see a modest 50% recovery of the recent correction into spring, cattlemen will want to proactively protect third and fourth quarter fat cattle marketing with a put floor strategy.  
Any opinions expressed herein are subject to change without notice. There is a significant risk of loss in trading futures and options, and trading might not be suitable for all investors. Those acting on this information are responsible for their actions.