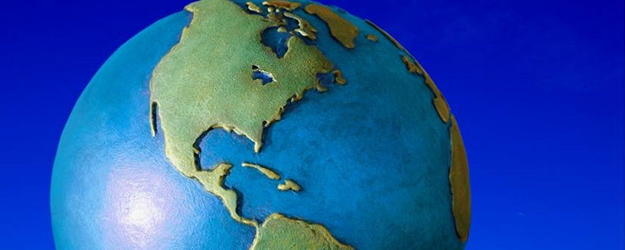 I believe the concerns of the U.S., USDA and the world in general were summed up in a story in USA Today on Jan. 19, 2015, just prior to the Davos Summit. As delegates from throughout the world were preparing to meet in Switzerland to discuss global problems, many felt the world was on the verge of a nervous breakdown. 

Some of the fundamental events hitting the world economies hard include Islamic extremists showing no signs of compromise and intensifying the fight against the West. Europe appears to be heading into a recession with many of the weaker countries (such as Spain) looking to default on debt and even leave the European Union. With Europe in turmoil, China's economy is starting to face a slow down. This could not happen at a worse time for China since they are trying to adjust from an export-based economy to a domestic economy. Many worry China's high debt to gross national product ratio could be setting itself up for an economic correction like that of the U.S. in 2008. A global decline in commodity values due to dropping demand and abundant supply has led to economic disarray in all major commodity production areas, including parts of the U.S. economy.

As if this were not enough, concern over cybersecurity is getting a lot of attention by businesses and governments as the Internet becomes a bigger part of daily life. Increasing attacks could cause greater economic harm. 

Russia's economy is collapsing, but Putin continues to push into the Ukraine, which will create a great amount of uncertainty in this year. 

Ebola and other diseases are growing, and the number of deaths is not dropping. As the economies in developing nations decline, the risk of spreading diseases could actually increase and affect the global economy. Finally, environmentalists note 2014 will go down in the record book as being the warmest year globally. This will entice a call for increased regulation of greenhouse gases—at a time when global economies are still stressed. When looking at these potential fundamental concerns, it does not take a big leap of imagination to see how they will impact agriculture prices for 2015 and beyond.
This spring, I fear agriculture markets will be like a rubber band—wound up tight. The longer they are wound, and the more convinced the bull and bear are in their market positions, the more aggressive the move will be when the market reaches the point of no return. Either a breakout above overhead resistance will trigger aggressive short liquidation and new buying, or cracks below support will trigger aggressive long liquidation and new selling. 

I believe the last half of the year could very dangerous for anyone who isn't effectively managing their risk. Not only do producers have to decide when and how much to sell, but they must also be "correct" in how they sell, especially from now to June. Be flexible during this time; long in-the-money puts are preferred rather than short futures or cash sales because the bottom line can be improved if prices do rally. I realize there are disadvantages: Serious money is needed, as well as the time value decay of long puts.

Several factors will influence what crops are planted. Inputs are not getting any cheaper, and crop insurance guarantee is at or below the cost of production of many producers. 

Subsequently, the incentive to plant corn and soybeans will not be as strong as it has been in the past. The problem is no other bulk commodity fits into many producers' production model. They already have the combine, grain trucks and storage facilities primarily geared toward corn, soybeans and wheat. While these decisions can be changed if enough economic incentives exist in the short run, all we will see this year is producers switching from corn to soybeans. 

Simply put, only the low-yielding corn acres will be taken out of production, not the fields with record yields. While I do anticipate a 2 million reduction in corn acres, the overall impact on total production will not be as great because the overall yield could actually jump since only the prime acres will be in production. 

In regard to soybeans, I must remind everyone we have about 2 million wheat acres that did not get planted, and I'm guessing abandoned acres will be just as high this year. There is solid risk that soybean planted acres could move above 88 million, putting long-term risk on November 2015 soybeans at a time when China's economy is struggling, credit is continuing to tighten and South America has a record crop. Focus on aggressively selling new crop soybeans above $10 and wait until spring to sell December corn above $4.30.
We cannot ignore the fantastic year the meat complex had in 2014, but unfortunately the hog market has already started to anticipate increased supplies. With low feed costs, I do not expect to see reduced hog or cattle weights. And with a strong U.S. dollar, there is the possibility of firming 10% to 15% more in 2015. We're already starting to see some serious reduction in all livestock export products. Simply put, our meat products are getting more expensive than our competition. This puts hog producers in a dangerous situation. Granted, the market will experience seasonal rallies from April into June, but it will be significantly below what we saw this past year. Get a solid grasp on how to handle the seasonally weak time period from June into December.

Fat cattle numbers are still on the side of the bull. However, there are rumblings of breeding herd expansion. If we start to see any stabilization of pasture conditions in the western states, there could be a "slow" expansion cycle.

Unfortunately, this only compounds the problem of end users buying feeder cattle in 2015. I fear producers will buy inventory at a premium and sell into a weaker fat cattle market. There are limited solutions: Be sure to get feed needs locked up on fall lows. On any solid fat cattle price recovery from April to May, aggressively hedge all fall inventory. If the profit is good enough to buy feeders, then it's good enough to sell fat cattle. This is not a time to be open to risk and hope for higher markets in the last half of 2015 and early 2016 on expectation the U.S. dollar will drop and foreign demand will explode due to the net impact of inexpensive oil in the first part of 2015. 
Any opinions expressed herein are subject to change without notice. There is a significant risk of loss in trading futures and options, and trading might not be suitable for all investors. Those acting on this information are responsible for their actions. Contact Bob Utterback at (877) 898-4324 or 
utterback@utterbackmarketing.com with questions/comments. See full disclosure at www.FarmJournal.com.