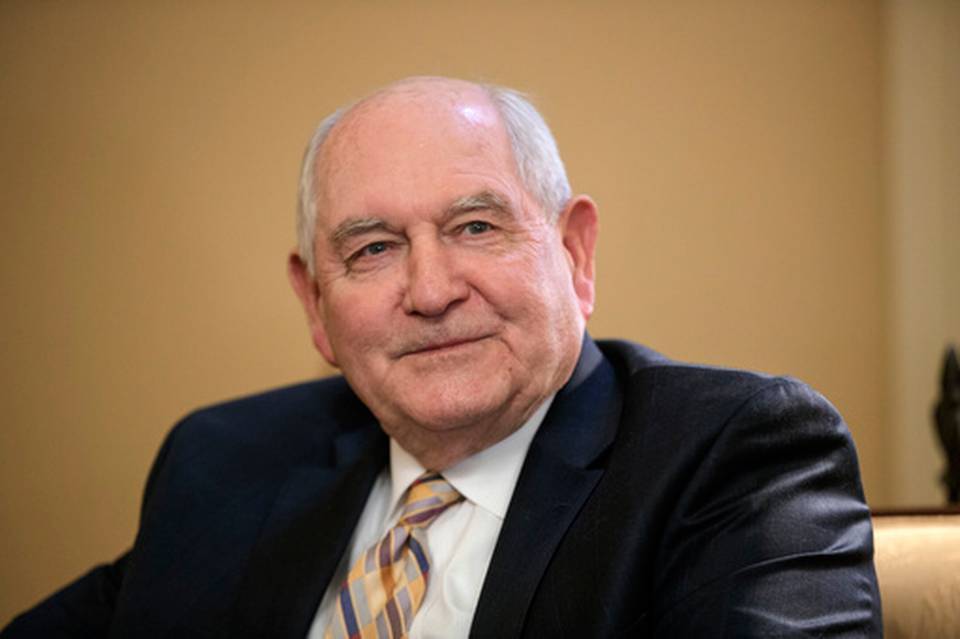 Nearly 100 days since his nomination, former Georgia Gov. Sonny Perdue has his first day as head of the USDA under his belt.
After the Senate's 87-11 vote confirming Perdue, he was sworn into office on Tuesday. Fellow Georgian and supreme Court Justice Clarence Thomas did the honors.
Perdue also held his first meeting with USDA employees in which the 31st secretary of agriculture removed his coat and tie, saying he was a farmer first and he's ready to get to work.
"This job at USDA is about work, it's about getting stuff done because we have a lot of people depending on us," said Perdue. "My vision for the Department of Agriculture is to be the best run, best managed, best regarded agency in this country with the best reputation."
Perdue's next big task will be filling more than a dozen subcabinet posts.
4/26/17 Perdue's First Day on the Job