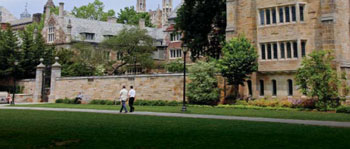 You're never too old or far away
Since inexplicably being asked to host "U.S. Farm Report" in 2005, I have made the 3-hour-9-minute (not that I'm timing, of course) trek to South Bend, Ind., each week to record the show. The drive became pretty mundane after about two weeks. 

I began casting about for enter­tain­ment to keep me awake and eliminate the need to listen to repeti­tious songs or inane talk radio. I stumbled upon The Great Courses. In college, I took a total of maybe five humanities courses since I was in the engineering program, so I was ripe for an upgrade in everything other than science and math. 

On a whim, I ordered a course about the Middle Ages. The hook was set. By coincidence, I chose one of the top professors in the 390-course catalog. The subject matter was like news from Mars. Not only did I know little about medieval history, what I knew was wrong. 

Fast forward 47 courses. I am now a colossal bore on so many topics I often put myself to sleep. But I have simultaneously developed a better understanding for how I got here and why our world is the way it is. While I have stuck mostly to history, which lends itself to audio in a car, other reviewers assure me the same quality of instruction holds for the entire range of courses. Too, some subjects—art, math, etc.—can only be delivered by video (DVDs). My favorites to date are:

1. The Middle Ages: Early, High, and Late. When you can make the Black Death entertaining, you are a real teacher. Philip Daileader is masterful, delivering with story­telling skill. This relatively odd subject has proven to be universally popular.

2. The Wars: Civil, WWI and WWII. All three are superb, from Gallagher teasing myth from truth in the Civil War to Childers' gripping exploration of the "Good War." 

3. Lost Christianities: Christian Scriptures and the Battles Over Authentication. Profoundly thought-provoking for any Christian, this careful exploration of the books that did not make it into the canon tested my beliefs. The Gospel of Peter? The Epistle of Barnabas? The Acts of Thomas? The professor's meticulous scholarship presents the historical evidence and implications without dogma or prejudice.

4. African Experience: From "Lucy" to Mandela. As it looms larger in the global future, under­standing events in sub-Saharan Africa can only be fully grasped with a solid background like this.

5. Before 1776: Life in the American Colonies: From cattle ranching in South Carolina to The Great Awakening, our story before we were an actual nation is often pretty hazy.
Interesting Listens.
Honorable Mention:
The Fall and Rise of China, The Rise and Fall of the British Empire, Thinking About Capitalism, Conquest of the Americas and The Vikings. Of course, there are 340 offerings I haven't sampled. Also worth considering are the many religious courses from the in-depth study of Genesis or the life of Martin Luther.

I could go on like this for all the courses save one—Life Lessons From the Great Myths—where the instructor was, in my opinion, a pompous gasbag who added little insight to meager facts. Otherwise, I found every professor a gifted teacher. 

Some other suggestions:
 NEVER pay list price. Every course is on sale sooner or later during the year. Prices vary with course length from about $40 to $90. Some are bundled into sets.
You can download cheaper iden­tical versions, but I found audio CDs easier to stop and resume on the road. But if you are used to podcasts, you can save money and time.
Share and enjoy. It's great material for swapping with friends or for pre-travel background research.
---
For more audio learning course recommendations from John, visit www.TopProducer-Online.com/EDU