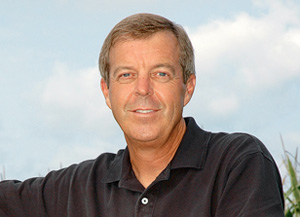 All across America, middle-age citizens are struggling to come to grips with the American Retirement Crisis. Thanks to the Great Recession, low interest rates, the end of fixed-benefit plans and increasing longevity, the dream of carefree golden years has evaporated for many. This discovery blindsided many successful middle-class Boomers operating on outdated assumptions.

Retirement planning occurs on the farm as well as in urban homes, but as many families discover at Thanksgiving or summer cookouts, there is a significant difference in how farmers see the problem compared to most others.

Our magazines are stuffed with information to help transition to retirement. For the most part, our profession has grappled with this challenge fairly well. Yet the unique nature of farming 
creates some regrettable misunderstandings.

Our fellow citizens are frantically working to find a path to ending work and then not outliving accumulated wealth. Dozens of financial calculators on the Internet will find out how much you will have to live on and for how long based on earnings, savings, pensions and Social Security. Too often, the answer is not enough for long enough. I have friends who remark mordantly, "I'm OK unless I live past 83."

We have the same basic problem here on the farm with one added challenge: Our accumulated capital, namely land, is off-limits. Especially if we have a successor, we preemptively rule out selling land to fund retirement. This preserves the farm and diminishes income shocks, but we forget it is an audacious goal.

Meanwhile, our brother-in-law is fixated on his withdrawal rate, which includes earnings from his assets and a small slice of capital. Like millions in his cohort, the numbers don't match his dreams. A return of just 5%, for example, is proving too optimistic. His home is not a reliable windfall. This crushing realization brings despair and anger. It seems unfair, even when explained by bad financial decisions.
Different Fairness Metrics. If we farmers do achieve our goal, we will be viewed (arguably rightly) as extremely fortunate regardless of our work, decisions or sacrifices. Others replicated similar virtuous actions with little reward. Our presumption of just deserts is obvious only to us. 

Farmers have adopted a different metric for fairness. Our outrage over estate taxes, for example, largely centers on our conviction that a farm, by virtue of its place in culture and history—not to mention our hearts—is not just another asset and deserves special consideration. In a fair world, we reason, this sanctified wealth should endure. 

This different view of fairness can confound farm family relations. After a few discussions with non-farmers my age, I expect scant understanding for our dreams from people who feel years of hard work should have earned them more than barely-enough sunset years. To them, it can seem we feel entitled to have our cake, eat our cake and then bequeath our cake. 

Especially after the explosion in land prices, our profession should avoid being the face of estate tax opposition. A little media light will expose this demand as breathtakingly elitist. We should work harder to respect the tattered dreams of family members savaged by volatile investments and a parasitic financial sector. This might require going much farther than we feel is equitable to accommodate other heirs. Avoid competitive moaning in favor of an effort to empathize. 

Our inability to appreciate the differences in retirement prospects can impair our ability to reach common ground with family. At the least, farmers should keep in mind that the number of Americans with any cake at all is shrinking.