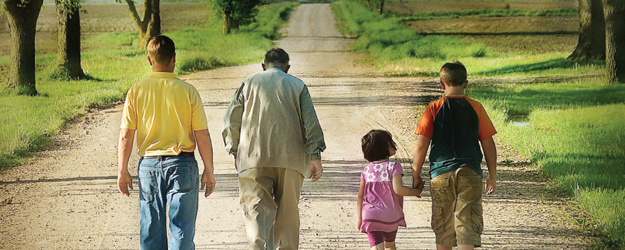 No effort has been spared as ag media work to educate farmers about estate planning. This worthwhile effort glosses over the key event in the transition process: Somebody dies.

Like most Americans, farmers don't talk much about dying. Our affairs might be in calculated readiness, but the actual process is studiously ignored until thrust upon us. One result, as noted in my book review in this issue (Manager's Corner, page 10), is we often lose control of important aspects of our lives during the final days. In short, we have too many bad endings.
Challenges On The Farm. The issues raised by Dr. Atul Gawande in his book "Being Mortal" are often intensified for farm families. Distance is the greatest difficulty. Caregivers are often far and few. Their authority, if not well understood, can frustrate best-intentioned efforts. Services such as hospice programs, will be harder to obtain and more expensive. Time in transit consumes the waning time of the patient and taxes caregivers.

As rural communities depopulate and age, the social network that has added so much to final times is incomplete or missing—church families, fraternal organizations, recreational groups, etc. Funeral dinners are quietly switched to professionals. Willful ignorance of the art of dying, as it was called for centuries, leaves us with little guidance and unrealistic expectations. Yet we can do more to make final days the best they can be. 

One fear is leaving our homes, but we do little to prepare for our decline. Downstairs bedrooms and easy-access facilities can't be added at the last second. 

Simple efforts to embrace alternative connections can minimize anger at what seems like abandonment. Master simple Facebook skills, switch to a Kindle for a fingertip library and email friends for important social contact. Get a smartphone, allowing grandchildren to send text-messages and photos. 

Difficult discussions about hopes and fears are imperative. Caregivers must ask questions such as "What do you fear most?" and "What trade-offs are you prepared to make?" Most of all, listen patiently to the dying to learn what they think is important. It is often not safety or added lifespan.

In farm families, oncoming generations might be anxious about the farm business. Many estate plans crumble during a lengthy final illness. For example, Medicaid pays nearly two-thirds of U.S. long-term care costs. Gaming Medicaid, now common to protect assets, won't help much if the program is a casualty of ideological warfare.
Take Responsibility For Final Plans. A managerial limbo during a protracted decline invites persistent problems while decision authority is unclear or reluctantly exercised. Tensions among financial custodians, health caregivers and distant family can add suspicion to grief, a bitter mixture. An unhelpful effort to unreasonably prolong life can transfer too much authority from loved ones to physicians, attorneys and accountants.

As Baby Boomers die in larger numbers, our support system will be taxed. In rural America, as we have learned on so many issues, unless we take responsibility to build a better response to dying, most helpful programs will be diluted or unfeasible. Absent better end-of-life education and realistic planning, the default will be too often an unhappy, exhausting descent into a medical establishment that struggles to say "when."