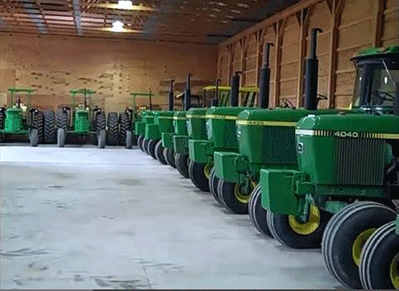 Machinery Pete's YouTube channel surpassed 4 million views this week. Here is the No. 1 most watched video of an amazing John Deere tractor collection in New York.
https://www.youtube.com/watch?v=R3xwbFl03Iw
And just for fun, here's Machinery Pete's top 10 classic tractors sold in 2014.
To get Machinery Pete's Pick of the Week via text message each Friday, simply text the word PETE to 283-342.
Message and data rates may apply.  You will receive a max of two messages per week. Consent not required for purchase.  Messages may be computer generated.