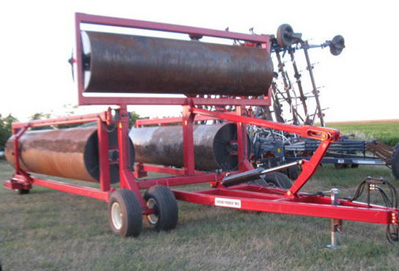 Ground Pounder is such a cool name. The first one I've run across at auction sold last Wednesday (Nov. 27) at a farm retirement auction in Carpenter, S.D.

So what is a Ground Pounder? It's a land roller. The 2011 Ground Pounder model TM45 pictured sold for $28,000.
I've noticed a high level of buyer interest when good used land rollers have shown up for sale at auction in the past three to four years. This $28,000 sale is just more proof of that.
Click here for more amazing auction finds in Machinery Pete's blog.