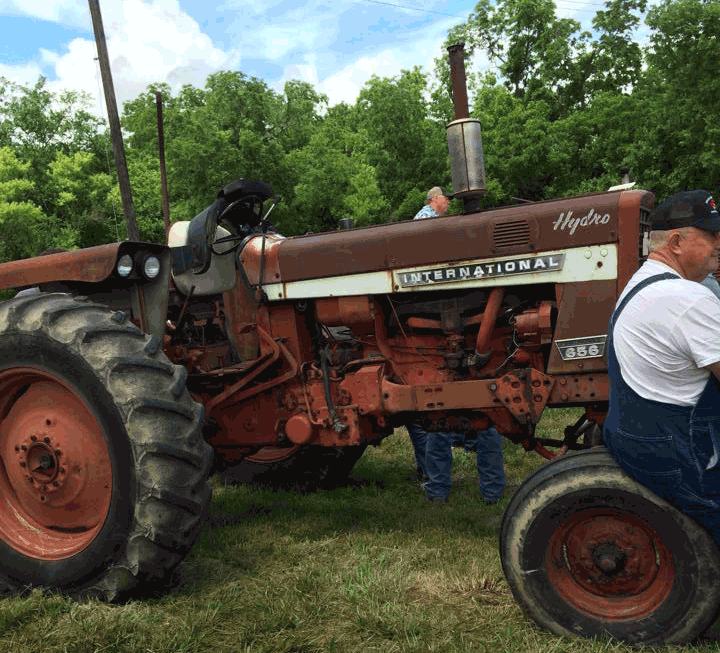 It was rusty and in fair condition appearance-wise, but non the less a rusty looking International Harvester 656 Hydro tractor sold for $19,750 at a small farm auction Saturday in Lawrence, Kan.
Auctioneer Mark Elston told me the runner-up bidder was from New York. Other bidders on the tractor were from Nebraska, Iowa, Missouri and close to home in Kansas. 
Why all the bidder interest? The reason lay under the faded red paint..."DEMONSTRATOR" could be made out faintly. As was the case with many of the original Gold Demonstrator IHC tractors, it was painted over years ago. Finding/discovering one of these original Demonstrator tractors 40 years later, it's kind of like a CSI tractor project. And when these original unearthed Demonstrators show up for sale at auction? Hot bidding action ensues.
I will be posting YouTube video of this IHC 656 Hydro Demonstrator tractor selling later this week.