Auction prices for really good condition tractors with a bit of age on them continue to be "red hot". There was more proof on Saturday, July 26, 2014 at an auction in northeast Iowa where this 1983 John Deere 4450 tractor with 3,746 hours sold for $52,000. That's a new record price for a two-wheel-drive model.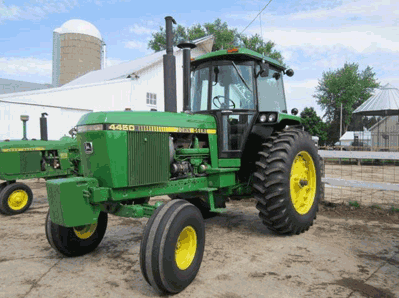 Here's a video I shot of the record auction price on a MFWD John Deere 4450 at a March 9, 2013 farm auction in southwest Minn. This 1988 model had 2,612 hours and sold for $70,750. 
To get Machinery Pete's Pick of the Week via text message each Friday, simply text the word PETE to 283-342.
Message and data rates may apply.  You will receive a max of two messages per week. Consent not required for purchase.  Messages may be computer generated.