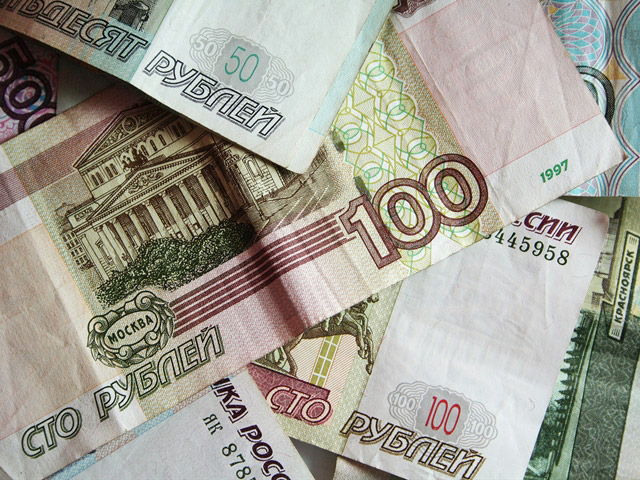 OAO PhosAgro, the phosphate producer that has avoided a plunge in Russian stocks, is poised to rally in 2015 as global demand for the fertilizer rises and a weaker ruble boosts sales, according to analysts who cover the company.
The London-traded shares sell for 7.7 times projected 12-month earnings, about half the average multiple of 16 global peers, data compiled by Bloomberg show. Fifteen of 18 analysts rate the stock buy, giving it the second-highest consensus recommendation, the data show. The mean price target of $14.32 implies a possible return of 48 percent.
"There is a lot of potential in PhosAgro as global demand for phosphate fertilizers is increasing and prices are rising, while the company is also benefiting from the weaker ruble," Denis Gabrielik, an analyst at Otkritie Capital, said by phone from Moscow on Tuesday. "The stock is significantly undervalued."
While Russia's $2 trillion economy is on the verge of its first recession in five years, PhosAgro makes two-thirds of its sales abroad, benefiting from stronger global growth and a weaker local currency. The ruble's 40 percent plunge against the dollar in 2014 boosts revenue for exporters whose costs are in the local currency. U.S. spot diammonium phosphate prices have increased 16 percent this year as a rebound in grain prices gave farmers more confidence to spend on fertilizers.
PhosAgro's global depositary receipts have declined less than 1 percent to $9.70 this year. That compares with a 45 percent plunge in the dollar-denominated RTS Index of Russian stocks, the worst performance among 93 primary equity gauges tracked by Bloomberg globally.
Ukraine Standoff
The Bloomberg Russia-US Equity Index of the country's most- traded shares in the U.S. lost 4.2 percent to 51.74, extending this year's loss to 49 percent. The Market Vectors Russia ETF, the biggest exchange-traded fund tracking the country's stocks, sank 3.4 percent to $15.44.
Russian stocks have tumbled as oil, the country's top export, plunged into a bear market, further squeezing an economy already hurt by financing restrictions, export bans and other international sanctions linked to the Ukraine crisis. President Vladimir Putin, who denies involvement in the conflict, in a speech and press conference at the Kremlin this month cemented his position in the standoff with the U.S. and its allies, blaming them for his country's economic crisis.
"Russian fertilizer producers have been driven by geopolitical risk factors for most of this year and the outlook for the stocks depends on how President Putin solves the Ukraine crisis, as well as on the supply-demand fundamentals in the specific fertilizer markets," Rajesh Singla, an analyst at Societe Generale SA in Bangalore, India, said by phone. "The stocks will be driven by the combination of those two factors next year."
Phosphate Prices
Singla covers Russian fertilizer producers including OAO Uralkali and OAO Acron. He doesn't have a rating on PhosAgro.
Moscow-based PhosAgro, Europe's largest phosphate- fertilizer maker, hasn't been directly targeted by the U.S. and European Union sanctions.
"With PhosAgro's sales two-thirds outside Russia, this has helped the company sidestep many concerns affecting local stocks," Jason Miner, a chemicals analyst at Bloomberg Intelligence in Skillman, New Jersey, said by e-mail. "Global phosphate prices bottomed in November and have been recovering. Longer-term, the bull case on phosphates suggests global utilization will remain near 85 percent through 2020 as supply expansions remain modest."
'Depressed Markets'
The weaker ruble and stronger commodity prices have helped PhosAgro attract investors such as Jim Rogers, who in September joined the company's board of directors. Rogers, who set up Quantum Fund with George Soros in the 1970s, bought some of the company's shares this year and said in a Nov. 25 Bloomberg Television interview that he is investing in "depressed markets," including Russia.
PhosAgro's net income is expected to increase 19 percent to 30.2 billion rubles in 2015 after gaining 15 percent to 23 billion rubles in 2014, according to the mean estimate of seven analysts surveyed by Bloomberg.
"The combination of positive factors will be seen in strong financial results next year, making Phosagro even more attractive for investors," Andrey Tretelnikov, an analyst at Rye, Man & Gor Securities in Moscow, said by phone.