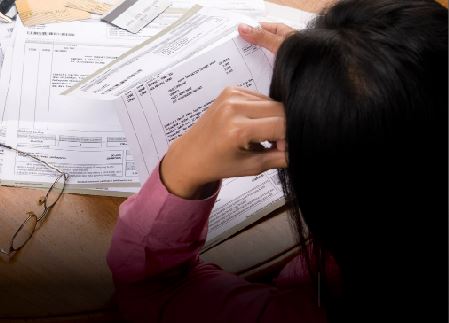 If you took a month-long vacation, could your farm run like clockwork without you? What if you were in an accident that put you out of commission for a few weeks or longer? Would those on the farm have all of the information and knowledge they need?

"Farming is the nation's second most dangerous occupation in the U.S.," says David Marrison, Ohio State University Extension educator. "This, combined with the aging farm population, could mean that your farm business might lose one of its key managers unexpectedly." 

Accidents, disability and death are not fun to discuss. They cause stress and grief, but being proactive about those possibilities can reduce the strain on your business and family.
---
Build Your Contact List
Whether you realize it or not, you rely on many people to run your farm business. Organize all of their contact information in one place. For each of the following, document their name, address, phone number, e-mail address and any other pertinent information.
CPA/accountant
Insurance representative
Financial planner
Estate planner
Doctor and dentist
Trusted neighbor
All vendors (seed, feed, fertilizer, agronomist, veterinarian, etc.)
---
Build a File. Marrison says farmers should log all of the day-to-day operations of their farm. That will allow someone to easily step in and take over, if needed. "You also need to compile a list of all of the contacts for your farm," he says. "All of your suppliers are on coffee mugs, hats and pens, but it would be nice to put them all into one document."

Once you have gathered your contacts, collect the important documents, which are outlined on the following page, associated with your operation. Wes Hentges, financial planner and trustee of AgriLegacy, a succession planning firm in Tipton, Mo., suggests building a master file with all of this information. He says this should include everything from your will to a power of attorney to passwords for your online accounts.

In addition to the legal documents, he suggests including a personal statement. "At the top of the file of important documents should be a letter from you, possibly handwritten, sharing the intent of your planning, your wishes for family harmony and thoughts about the values you would hope your children would continue after your passing," he says. "But make sure the planning you've done matches that spirit and intent."

This is not an easy process. "Gathering all of this information is daunting," Marrison says. "Have a goal of creating the vendor list for your farm, first. Then you can move on to the family advisors and then the important documents."
Store and Update. Hentges recommends having both a digital and hard copy version of this file. "Make sure your attorney has a copy, as well as your executor and any business partners," he says.

This plan should not gather dust, says Galen Dody, estate planner and AgriLegacy trustee. "As the years pass, wills and trusts become out-of-date and fail to achieve the family's evolving goals." Dody recommends revisiting your documents and plans yearly, and also sharing the process with those involved, which will help reduce anxiety in families.

"Children are more relaxed once they know their parents have done some planning," Dody says. "Parents don't have to let their children know all the details of their plan, but they should let their children know a plan is in place."
(Click on image to view larger PDF version)