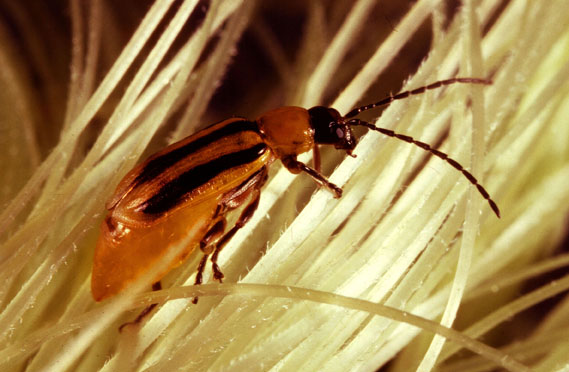 In high-pressure areas, corn growers need hybrids offering both high-yield potential and pest protection.
As you select hybrids for next season, consider where you encountered corn rootworm pressure this season and its level of severity in your fields. In fields where pressure was intense, you'll want to select hybrids offering both high yield potential and protection against this pest, says Sean Evans, Monsanto technology development representative for Illinois.
You need to ask yourself three questions, Evans encourages:
1) Do I have fields where I've grown continuous corn for three or more years?
2) Do I have fields where I have repeatedly used a single trait, and the same trait, for rootworm protection?
3) Did I see a lot of adult rootworms this past season?
If you answer yes to any of these three questions, consider making some changes to your corn production practices in 2013.
"If we have a mild winter, after this dry fall, we may be in for another tough season with rootworms in 2013," he says.
In the following video, Evans highlights some of the problems he saw in Illinois this season from rootworm pressure and what farmers can do, wherever they are located, to be proactive to prevent yield losses next season.
For More Information
Learn how to identify and eliminate pests with AgWeb's Online Field Guide.
Read more about how to battle pests with AgWeb's Pest Watch.
---