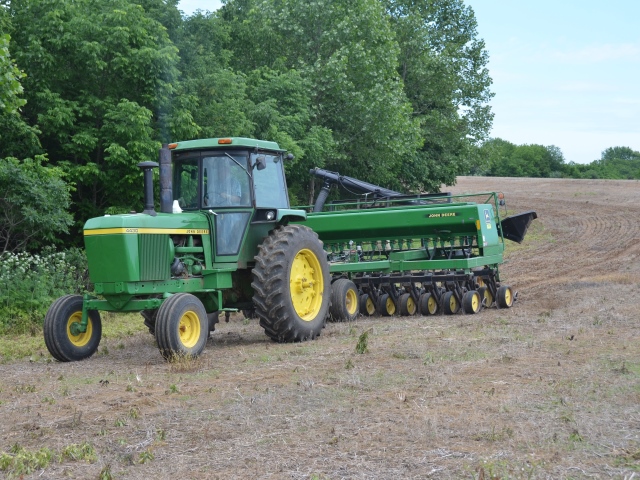 For 2017, USDA predicts total principal crop acres to be 316.9 million acres. That's 2.3 million acres fewer than planted in 2016.
"In an era of low prices, we do tend to lose some acreage," says Darrel Good, University of Illinois ag economist.
USDA forecasts U.S. farmers will plant a record-high 89.5 million acres of soybeans, 90 million acres of corn, 46.1 million acres of all wheat and 12.2 million acres of cotton.
"The planned reduction in total planted acreage from that of a year ago is particularly acute in feed grain crops," says Todd Hubbs, University of Illinois grain markets specialist.
Sorghum acreage is projected to be 933,000 acres lower than in 2016 at 5.76 million acres. Winter wheat acreage decreased 3.4 million acres to 32.74 million acres. Barley and oats decreased by 504,000 and 119,000 acres respectively, Hubbs says.
"The lower levels of prospective planting for feed grains in 2017 highlights the importance of yields in 2017 as a key factor in feed grain prices," Hubbs explains.
"Most people just focus on corn acres," Good adds.
But, he says, the sharp declines in other feed grains adds to the bullishness of the corn-acre intentions.
Source: USDA
Good and Hubbs, along with fellow University of Illinois ag economist Scott Irwin, presented a webinar on April 3: Implications of USDA Grain Stocks and Prospective Plantings Reports for Corn and Soybean Prices 
USDA Prospective Plantings and Grain Stocks 4/3/17