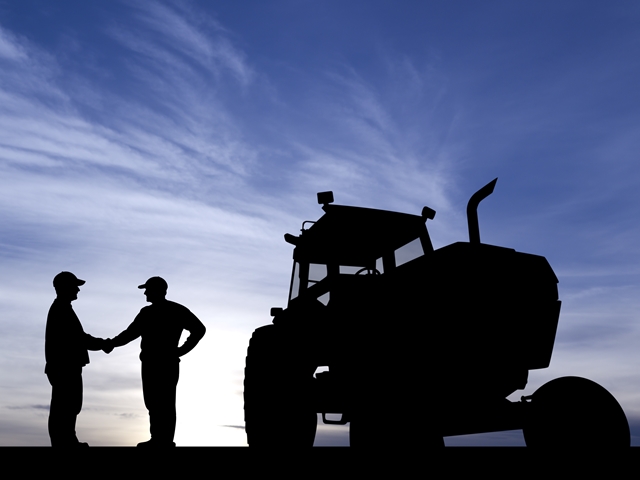 Randy Uhrmacher is tired of fighting Palmer amaranth. Its increase in his southern Nebraska fields is the reason Uhrmacher has decided to go with 100% dicamba-tolerant soybeans this season.
"We had some Palmer escapes last year; this year we aren't taking any chances," says Uhrmacher, who farms near Hastings.
Most farmers have decided whether they will plant dicamba-tolerant soybeans this year, according to the PULSE survey Farm Journal conducted earlier this month. Forty percent (411) of the 1,036 farmers who responded said they plan to grow the beans in 2018. Forty-nine (508) percent of farmers have decided not to grow them, while 11% (117) are still undecided.
"There is definitely a fear of drift and associated implications, so that would be a reason for not using the technology fully [this year]," says Dwight Lingenfelter, Penn State Extension scientist.
"Our chemical dealers [in Pennsylvania] are not doing much of the dicamba spraying," he adds. "Farmers are spraying their own."
Lingenfelter adds that farmers planting dicamba-tolerant soybeans in his are have various reasons for using it. "Some [want it for] burndown of marestail. But others will spray post to control marestail, Palmer and other perennial weeds. Some have told me they are planting them for the elite genetics but are not sure if they will spray dicamba yet."
In preparation for this season, Uhrmacher has been reaching out to his neighbors to let them know his planting intentions.
"One was going to plant 80 acres to non-dicamba beans and he said 'Well, maybe I should change it so we don't have any issues,'" Uhrmacher notes. "The other neighbor I contacted is going to have one field of non-dicamba soybeans, but everything else next to us [of his] is all dicamba. I have a couple of other farmers to talk to and make sure we're ok on bordering fields," he adds.
Bob Birdsell grows only non-GMO food-grade soybeans and corn and says there is little dicamba use in his area.
"Farmers here are using LibertyLink and have had good success with that and really haven't gone to dicamba," says Birdsell who farms near Stanberry, in northwest Missouri.
Even so, he says there can be drift problems.
"You have to talk with your neighbors and let them know what you're doing, because we've even had problems with Roundup and Liberty on windy days," he says. "Damage wasn't bad, but you could tell there was a little drift."
Last fall, Monsanto reported that in light of strong demand, the company and its licensing partners would "have enough supply of Roundup Ready 2 Xtend soybeans for up to half of all U.S. soybean acres for the 2018 season." That could mean the number of dicamba-tolerant soybean acres in 2018 would be double compared to what was planted in 2017, which was about 20 million acres.