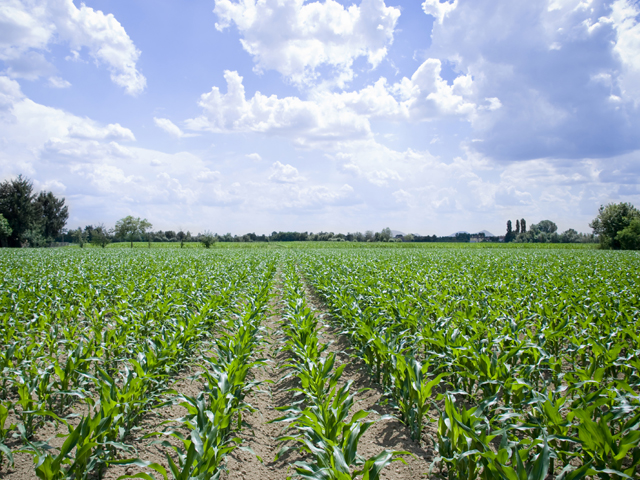 With prices depressed on nearly all crops, producers in Minnesota, Wisconsin, North Dakota and South Dakota will stick pretty close to their rotations this spring. Marginal land, however, could switch to forages or move into the Conservation Reserve Program (CRP), while sunflowers could make a bid for acres in the plains.
"I think acreage in Wisconsin will be close to last year's. So much of what our crops are being used for is domestic. Ethanol demand and soybean crush won't change that much compared to a year ago," says Joe Lauer, corn agronomist with the University of Wisconsin. "Like in other parts of the country, though, it will be a difficult year for corn growers in Wisconsin."
Rents are still pricey from the recent period of dramatically higher corn prices for those who lease land, and that will make it harder to cash flow, notes Lauer.
Jack Davis, agricultural economist with South Dakota State University, estimates that about half of South Dakota's cropland is leased. While rents have yet to decline much, he noted that fertilizer costs are about 30 percent lower than last year and fuel costs are also down sharply.
Last year, about 600,000 acres of corn in South Dakota shifted into other crops, primarily soybeans. About one-third of that acreage could shift back into corn this spring, Davis said, and another third could be planted to sunflowers.
John Sandbakken, executive director of the National Sunflower Association in Mandan, N.D., noted that sunflower acreage will be up. Last year, U.S. producers grew 1.8 million acres of sunflowers, primarily in the Dakotas and other Great Plains states. This year, Sandbakken estimates that they will plant 2.1 million acres.
"On the fringe area of the South Dakota, where we have stretched the Corn Belt farther west, guys could put in forage if they have livestock," said Davis. "They could put in oats, barley, or oats and peas. If they put in straight oats, they could harvest it for grain or take it as forage."
Stocks of the three main crops—corn, soybeans, and wheat—are more than ample and continue to weigh on prices.
"We've had two back-to-back years of bumper crops out of both South America and the United States," said Peter Georgantones, analyst with Roy E. Abbott Futures in Minneapolis.
Georgantones expects corn to steal acres from both spring wheat and soybeans this year. He noted that producers can make money at $3.90 or $4 corn if their yields are in the 200 to 220 bushels per acre range. Likewise, he said that soybeans can cash flow at current prices near $8.50 if yields are closer to 52 bushels per acre than 45 bushels.
"I wouldn't think wheat would pick up a lot of acres," said Davis. "Even in the high profitability area of South Dakota, it is going to be tough for guys to make money—even with corn."
Both Lauer and Davis expect more acres to shift to CRP.
"We see more land going back into CRP. Even in the good areas of the state, there is land that is not as productive to farm," said Davis. "Some of those acres will get bid to CRP."
However, USDA has been lowering the national cap on CRP. Under the 2014 farm bill, the CRP acreage cap drops from 27.5 million acres in 2014 to 25 million acres this year. By 2017, the cap will drop to 24 million acres. As of September 2015, 24.2 million acres were enrolled in the program, according to USDA's Farm Service Agency.
Weather, of course, is a perpetual wildcard, and delayed planting could shift corn acreage into other crops, including soybeans.
Top Contender: Corn
Sleepers: CRP acres, sunflowers, forages
Factors to Watch: Weather
AgWeb will be publishing additional planting preview stories in advance of USDA's Prospective Plantings report, which will be released March 31. 
Planting Preview 2016: Corn Remains King in I-States
Planting Preview 2016: Crop Confusion in Delta as Planting Nears
Planting Preview 2016: Corn Acres Likely to Return to Upper Midwest
Planting Preview 2016: Farmers in Great Plains Consider Corn, Sorghum
Planting Preview 2016: Farmers in Northeast Weigh Crops' Costs, Benefits
Planting Preview 2016: No Single Solution for Farmers in Kentucky, Tennessee and North Carolina 
What is the most important factor you consider before planting? How does weather throw a wrench into your plans? Let us know in the comments.