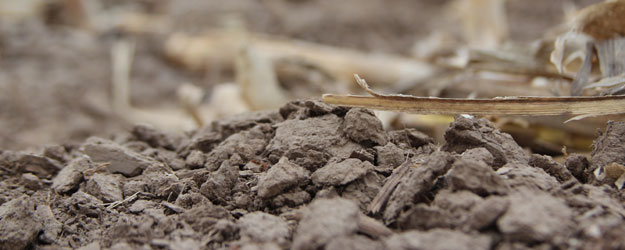 "We're cautiously optimistic," says Car Sousek, a farmer in Saunders County, Neb.
Farmers in the eastern half of the state are ready for planting to arrive as field conditions underneath are the best in years.
"Subsoil moisture is in good shape," says John Kaliff, a York County, Neb., farmer. "We had some nice rain last fall, a couple nice rains, that really soaked in and did the subsoil moisture great."
Watch the full AgDay report:
Both farmers say while subsoil is good, they can't say the same thing for what's on top.
"The concern right now is the surface moisture," says Sousek. "The top four to six inches is extremely dry, but that can be remedied rather quickly with a good one inch rain."
Mother Nature didn't give Nebraska farmers much of a break the majority of winter.
"February might have been the driest on record in our little corner of the world here, which has caused some other problems for us as far as planting," says Sousek.
Twitter pictures from south-central Nebraska last weekend showed snowstorms creating minimal visibility, a reminder even though the calendar says April, winter isn't ready to give up just yet. Kaliff says the storm was more of a nuisance, as he didn't even receive an inch of moisture out of that system. If more rain doesn't come soon, he'll need some help.
"Then, worst case scenario start the pivots and keep it going, but we don't want to have to do that if we don't' have to," he explains. "We'd rather have a little help from Mother Nature to keep it going."
While the moisture has been void, rollercoaster temperatures have been pretty steady. Kaliff says soil temperatures hit 57 degrees last week, but after the latest cold front, dropped back down into the 30s. For Sousek, that's more of an issue than moisture right now.
"Our biggest concern is soil temperature," he says. "That's going to be a limiting factor. Last year, it was a completely different story. This year our soil temperatures aren't warming up."
The lack of moisture also left another problem, which is too much residue on top of the ground. That could also make getting the seed in the ground a little rough.
"We disced last fall when it was probably too wet, and thought we'd get enough snow to break it down," says Kaliff. "But those big boulders, they're not melting down like we thought they would. We're going out with a soil finisher and making them smaller, but there's still some chucks out there you don't like to see."
While seed decisions are still unmade for some farmers, for Kaliff, it's more than just price driving his decision to plant more soybeans than he ever has.
"We're trying to clean up some fields that have been hit hard with goss's wilt, because with the corn on corn we've built up the residue, and so we're trying to clean up some of those issues," he says.

Sousek is doing the opposite, opting for more corn acres this year.
"The only reason I'm doing that is because I'm trying to build up the residue, build up the soil a little bit, and I think I can do a better job of that with some corn on corn because of some conservation practices I've put into place," he says.
With field prep done, and temperatures looking up the rest of this week, the Kaliffs think these green machines will be out of the shed this weekend with planting 2014 under way.