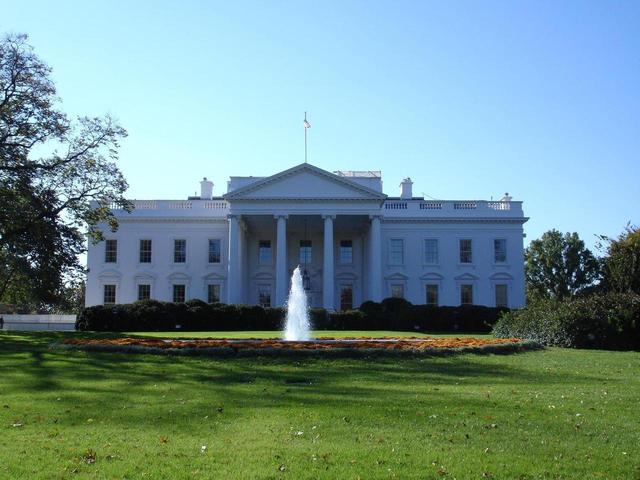 The policy issues under serious discussion in Washington, D.C., are many, but two in particular top the list of priorities for U.S. farmers—immigration and trade—according to Mary Kay Thatcher, senior director of congressional relations for the American Farm Bureau Federation (AFBF). While farm lobbyists watch those issues play out, rumors swirl about the fate of the Renewable Fuel Standard and hope is high tax reform is on the way. 

Immigration
Thatcher was recently asked to rate, from 1 to 10, the "uncertainty and nervousness" concerning potential changes to immigration and their effect on agriculture.

"We're at a 10," she says, referring to a report that authorities had rounded up undocumented workers on a farm in Michigan. "I think [on-farm enforcement] is starting with regularity across the country," she adds.

Amid stepped-up immigration actions in areas with heavy undocumented populations, the Trump administration has issued two executive orders clamping down on travel and immigration. Farm groups such as AFBF and National Farmers Union (NFU) are analyzing the executive branch's actions to weigh their potential impact on agriculture.

Farm Bureau and NFU, often at odds ideologically, are in lockstep as they lobby lawmakers on the importance of immigrant labor to ag sectors such as dairy and fruit and vegetables, according to Zack Clark, government representative for NFU. 

Clark says the Trump administration has changed its approach to the issue. "We initially thought there'd be an appreciation for the uniqueness of agriculture," he says of the administration. "It seems [now] that's not the case."

All of agriculture should get the word out about the importance of immigrant labor, Thatcher says. "For corn, soybean, wheat and sorghum farmers, it's not exactly the biggest thing on your plate. But it's incredibly important to dairy, the fruit and vegetable industry and others, so we can use all the help we can get."
Trade
President Trump's promised talks renegotiating the North American Free Trade Agreement (NAFTA) with Canada and Mexico are approaching. The pact is credited with quadrupling the value of U.S. food and ag exports to both countries since it took effect in 1994. "We don't want to mess that up," Thatcher says, citing reports Mexico is threatening to turn to U.S. rivals Brazil and Argentina for corn.

Clark says the threats "are largely rhetoric because they just don't have the capacity to deliver to 
Mexico." He also says the "America First" approach doesn't make it easy to get partners to the table. "[They're] getting mad and they're going to take it out on us," he says.

Once talks start, the result isn't clear. "When we say, 'We want X, Y and Z,' then Canada will want at least three or four things and Mexico will want three or four things," Thatcher says. "So while there might be beneficiaries, there's going to be some losers."

Regarding the now-rejected Trans-Pacific Partnership (TPP), Agri-Pulse Editor Sara Wyant says there's an expectation bilateral deals will be the only path forward, but she jokingly suggested the administration could rename the existing deal, make a few changes and send it out again. "It could be a rebranded multilateral [trade deal] in a different shape," Wyant says.
Taxes
The path to a possible repeal of the estate tax is pretty clear, at least to some. "I think we've got as good a chance as we've had in, I don't know, ever," Thatcher states. "It's all about trade-offs. But I feel positive we can make some real progress." 

NFU opposes a repeal, calling it a tax on the less than 1%. "There is a very small percentage of people who are impacted, so we should keep that in mind," Clark says.
Farm Bill
While work ramps up on the next farm bill, U.S. House Agriculture Committee Chairman Mike Conaway is pledging this one, unlike the previous version, will be approved on time.

Conaway, R-Texas, and counterpart Collin Peterson, D-Minn., have asked the House Budget Committee to hold farm programs "to the same resources we got in 2014," Conaway says. Low commodity prices and falling farm income ought to help make the case for urgency. The current farm bill expires fall 2018.

Will agriculture be expected to offer budget offsets at a time when the Trump administration is facing record debt while promising huge investments in infrastructure and the military?

"[We're] $20 trillion in debt, and the president has proposed a lot of new spending. There's a lot of balls in the air," Conaway says. At this stage, it's not entirely clear how the process will play out, he adds. 

One thing that's clear is with new spending comes new cuts. "If you're going to ask for something new, then you're going to have to tell me where we take money away," he says.
By Ben Potter
Renewable Fuel Standard
Talk got a little heated recently on the Renewable Fuel Standard (RFS). Billionaire investor Carl Icahn and the Renewable Fuels Association (RFA) reportedly offered the White House a memorandum that included draft language to craft an executive order for EPA to adjust RFS. Those familiar with the memo say it would have shifted the point of obligation for RIN (renewable identification numbers) credits from refiners to retailers.

But soon after rumors of the memo swirled, spokespeople for the White House asserted there was no such executive order in the works. Growth Energy CEO Emily Skor and RFA CEO Bob Dinneen say they met in early March to make sure they're on the same page moving forward.

"If the biofuels industry has a position, we should present it transparently and in a very united fashion to the federal government," Skor told Agri-Pulse.

Dinneen told Mike Adams, host of "AgriTalk," he would oppose moving the point of obligation if it were disruptive or undermined RFS in any way.

"But it is becoming clearer the White House is very, very interested in making that move, and if that happens, my membership has told me, 'Don't let it happen without getting something for it,'" he says. "Our top regulatory priority is assuring increased market access for E15. The only way to do that is with a volatility waver that allows marketers to use E15 year-round."

RFA has received criticism from others in the ethanol industry for working with Icahn, who holds an 82% stake in CVR Energy Inc. CVR's value saw a sharp $126 million gain after the memorandum was issued. Dinneen argues Icahn's personal investments aren't relevant.

"My only concern is if this is going to happen, let's not let the train leave the station while we're sitting there wishing we were on board. I want to make sure that we've got something. I don't see another way of getting volatility relief for higher blends today. This is an opportunity, and we'd be practicing malpractice if we didn't pursue these kinds of opportunities," Dinneen told Adams.