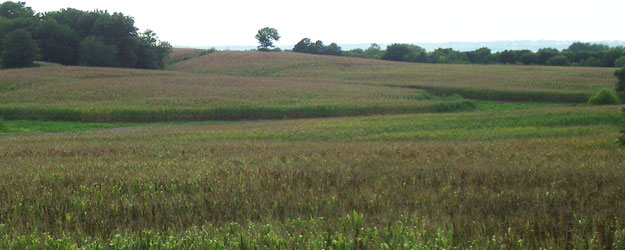 USDA Accepts 1.7 Million Acres Into CRP
After the 45th sign-up held earlier this summer, USDA will accept 1.7 million of the 1.9 million acres offered up for enrollment in the Conservation Reserve Program (CRP). USDA received nearly 28,000 contracts under the general sign-up. Of the 3.302 million acres set to expire Sept. 30, 1.377 million acres were renewed.

This year, farmers and ranchers have already offered more than 370,000 acres under Continuous CRP sign-up, a figure that is impressive given that the lack of a farm bill extension this past fall meant that CRP enrollment didn't reopen until May. During the past four years, an average of 555,000 acres have been enrolled in continuous CRP annually.

Acres enrolled in CRP are limited to 32 million via U.S. farm law, but there are far fewer acres currently in the program. At the end of June, total CRP acreage stood at 26.929 million, of which 21.443 million were enrolled via general sign-up efforts and 5.486 million were enrolled via various continuous CRP initiatives.

If there are no additional enrollments and all of the acres approved for enrollment end up in CRP, that would take the CRP tally to 25.1 million acres as of Oct. 1, just above the levels included in the Senate and House versions of the farm bill.
---
A Record Year for Crop Insurance
As of early August, indemnities for 2012 losses under the federal crop insur­ance program stood at a record $17.396 billion. The drought's impact pushed the payout tally well past the prior record of $10.864 for 2011 losses.

The number of net acres insured also soared to a record, reaching 292.952 million acres.

The loss ratio for 2012 stood at 1.57, but that is not the cost for the program to the government. A loss ratio greater than 1.0 means that more indemnities were paid out than total premiums paid in. For 2012, $11.110 billion in premiums were paid into the program, including $6.975 billion kicked in as a premium subsidy by the government.